Genesis 6 was an amazing Super Smash Bros Ultimate event that had many hype moments surrounding it. However, some people have wondered who missed the event may wonder who earned the gold in the competition. That honor actually belongs to none other than Leonardo "MKLeo" Lopez from EchoFox.
MKLeo has won Genesis 6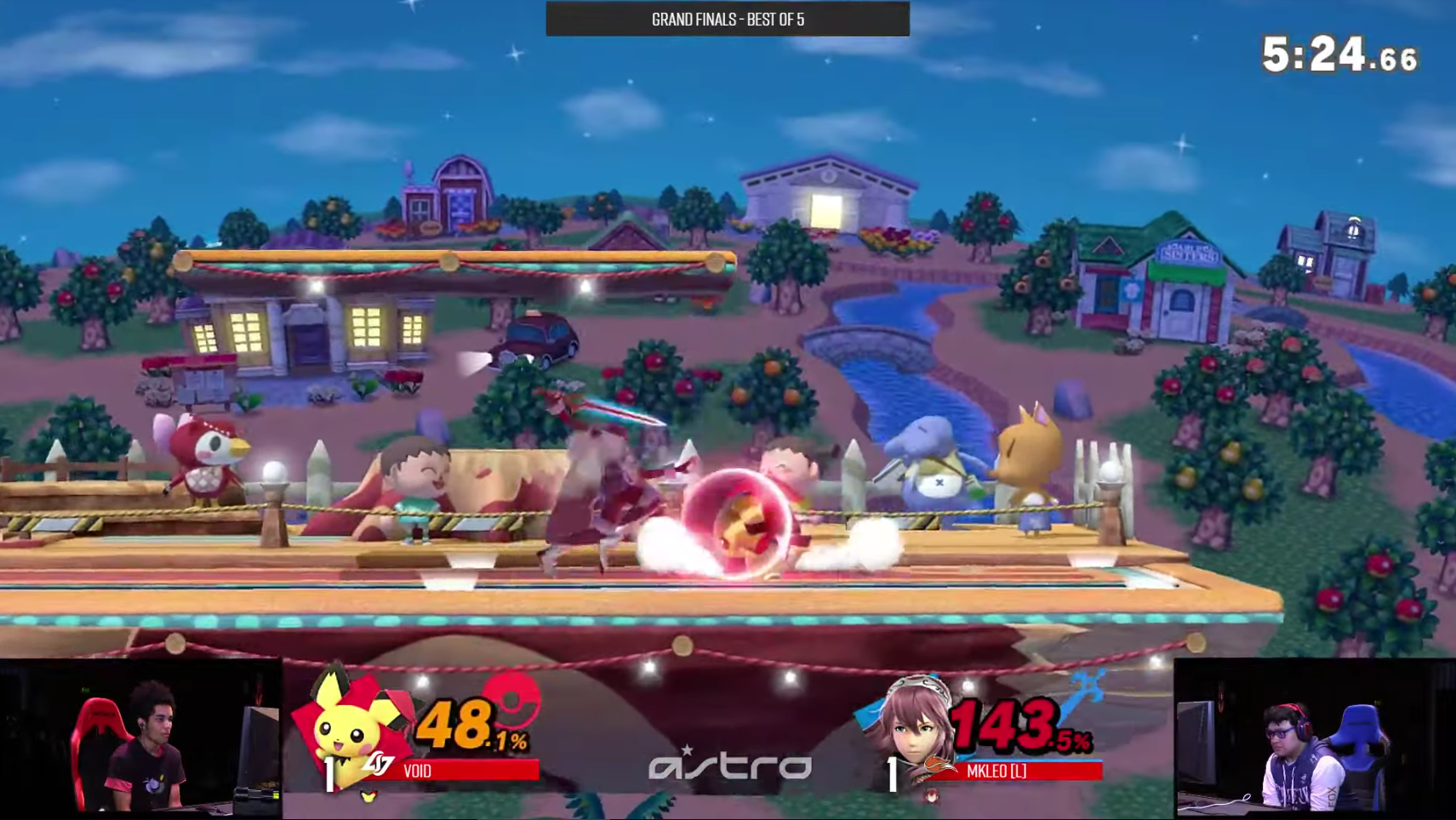 MKLeo became the Genesis 6 champion after an exciting battle against VoiD in the event's Grand Finals. This wasn't an easy victory either, as the participant hailing from Mexico was actually recovering from Loser's Bracket; In fact, MKLeo was eliminated from the Winner's Bracket by Samsora during semifinals.
The EchoFox representative had his chance for revenge shortly after. MKLeo got another shot against Samsora during Loser's Finals. After all was said and done, the finals match was to be determined between VoiD and MKLeo. You can watch his outstanding victory against Samsora in the video below:
He fights for his friends…and the #G6 championship gold! Mkleo gets revenge against Samsora to return to the @Genesis_Smash Grand Final! It's late night #SmashBrosUltimate, but hype levels are still high!

Up now, @Mkleosb vs. @gsmVoiD!https://t.co/SeQWQZ9ofZ pic.twitter.com/7szdopyhw3

— Nintendo Versus (@NintendoVS) February 4, 2019
Even while VoiD put up an amazing performance with Pichu; MKLeo's Lucina proved to be way too much for the Winner's Bracket leader to bear. In fact, the greatest highlight of the match was when Lucina broke Pichu's shield with a Neutral B. It was a move that made the audience (and commentators) scream.
Losers Bracket? @Mkleosb says no problem. Congratulations to all of the competitors for an amazing showing & MkLeo for completing the Genesis 3-peat, becoming your #G6 #SmashBrosUltimate Champion!

🥇: @Mkleosb
🥈: @gsmVoiD
🥉: @Samsora_ pic.twitter.com/BSqnGXrgvw

— Nintendo Versus (@NintendoVS) February 4, 2019
With this victory, MKLeo has crowned himself as the Genesis champion for the third time in a row. First, he won Genesis 4's Super Smash Bros WiiU tournament all the way back in 2017. Afterwards, the Mexican player became the Genesis 5 champion; Becoming the greatest Smash Bros for WiiU player after ZeRo's short retirement from the competitive scene.
What do you think about MKLeo's performance during Genesis 6? Did you have any particular highlights from the event? What are your expectations for the next Genesis tournament? Let us know your thoughts over at the VGR Forums and stay tuned for more news and updates.