As was teased prior to the event, Sucker Punch Productions finally unveiled a 2019 trailer for Ghost of Tsushima, their highly-anticipated action-adventure title, during The Game Awards. After a big appearance at E3 2018, the game did not appear during this year's event. However, the new Ghost of Tsushima trailer did reveal when the game will be coming out, albeit vaguely; Summer 2020.
The Ghost of Tsushima Game Awards Trailer
Ghost of Tsushima was first announced back in 2018, but Sucker Punch Productions and Sony have been very quiet about the game throughout 2019. Finally, fans got a teaser trailer for last night's trailer during Sony's recent State of Play event. Now, fans have at last got a more recent look at the upcoming game, which will take players to a fictionalised version of the 1274 Mongol Empire invasion of Japan.
The new trailer focused primarily on gameplay and a few brief cutscenes, giving fans a glimpse of both melee and ranged combat, stealth, and explosives. Additionally, although the trailer didn't reveal a firm release date, it did reveal a release window of 'Summer 2020,' indicating that the game is perhaps only 6 months or so away from release. As such, fans should expect to start seeing more regular trailers and details about the game emerge in the new year.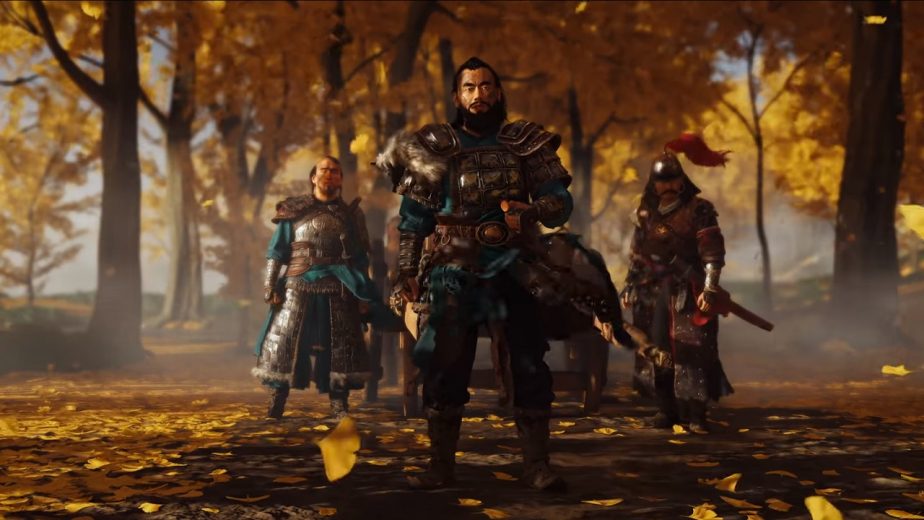 Ghost of Tsushima is expected to be one of the larger releases of 2020. For those who are unaware; the game will be a PlayStation exclusive, published by Sony. While it will, of course, be releasing on the PS4, it will presumably also be available on the PS5 when that console launches later in 2020. It's worth noting that the PS5 will reportedly feature backwards compatibility. However, with its greatly enhanced graphical potential, it's possible that Sucker Punch Productions could release something akin to a "PS5 Enhanced" version of the game. For now, fans will have to wait and see what 2020 brings for Ghost of Tsushima.