Polyphony Digital continues to show free content updates for Gran Turismo Sport players. With this in mind, the latest patch for the game includes brand new vehicles. Not only that, but these cars are going to be available for free. One of the main highlights from this free content patch is the Porsche 962 C '88.
Porsche 962 C '88 is now Included in Gran Turismo Sport Free Content Patch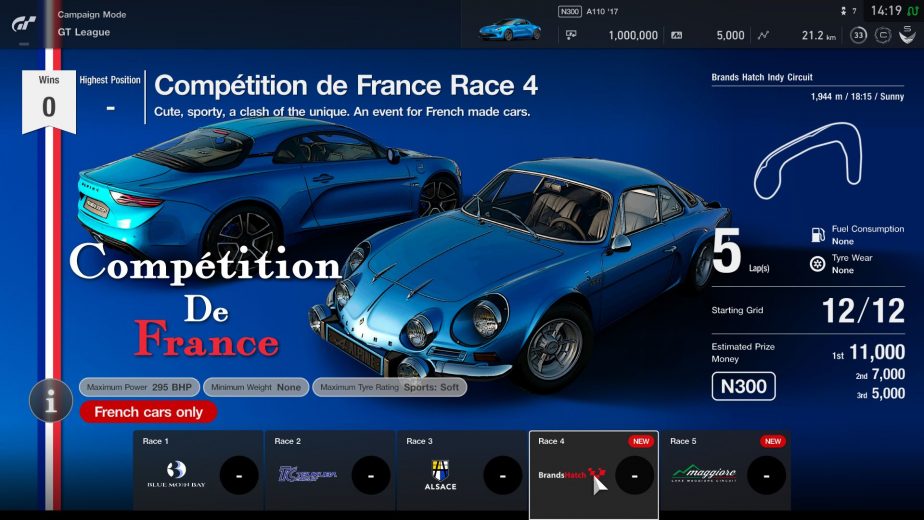 For those unfamiliar with the latest Gran Turismo Sport vehicle; the Porsche 962 C is a prototype car that made its debut back in 1985. This was deployed as a replacement for the previous 956 model to comply with IMSA's regulations. The first appearance of the Porsche was at 1985's World Endurance Championships.
This update also brings a series of vehicles into Gran Turismo Sport such as:
Renault R8 Gordini '66
Audi TT Coupé 3.2 quattro '03
Honda Fit Hybrid '14
Toyota Sprinter Trueno 3-door 1600GT APEX (AE86) '83
Additionally, Gran Turismo Sport's update also includes new rounds of existing GT League events. With events for the Beginner, Amateur, and Professional GT Leagues. Furthermore, in Scapes mode, Polyphony added "Embrace the natural beauty of Oceania" to the Specially Featured section, allowing players to snap stunning shots of New Zealand's mountainous landscape. Finally, in Sport Mode, a Global Manufacturer Ranking screen has been added to the Manufacturers Series section.
The latest patch also comes with a trailer that showcases the latest vehicles in action. You can take a look at the Gran Turismo Sport April update trailer below:
What do you think about the latest patch in Gran Turismo Sport? Are you pumped about the Porsche 962 C '88? Will you experience the beauty of Oceania in the Scapes mode? What are your thoughts on the latest GT League additions? Let us know your thoughts on the VGR Forums and stay tuned for more news and updates.