Roughly two years ago, indie game developer Spiders unveiled its latest project, an ambitious open-world RPG called GreedFall. Now, after a prolonged period of silence, Spiders is resurfacing with a brand new GreedFall story trailer. Not only that, but the studio has also confirmed when fans can play GreedFall on both PC and consoles.
GreedFall E3 Story Trailer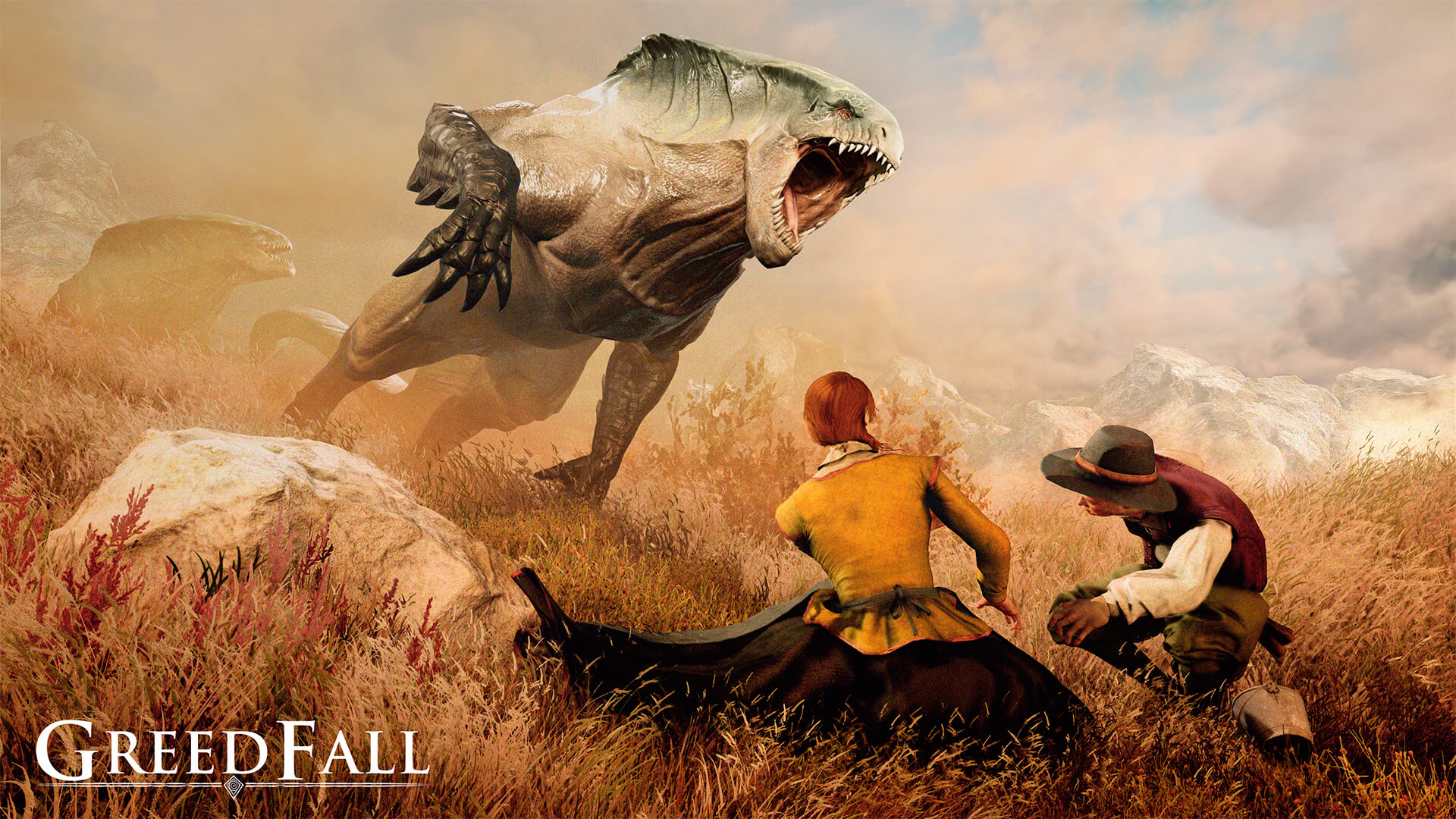 GreedFall's new E3 2019 story trailer doesn't contain any gameplay, but it does show off the game's impressive visuals. The trailer also offers a glimpse into the many conflicts that drive the game's magic-infused world. GreedFall is basically a retelling of the colonists' journey to the New World. However, in this case the 'New World' is a remote island steeped in magic and hidden treasure.
The colonists naturally want the island's resources for themselves, and some are willing to use force if necessary. The island's guardians, meanwhile, just want to live in peace, but they too will resort to violence if pushed. The player, meanwhile, is able to influence both sides through diplomacy, deceit, or combat. GreedFall will also have other RPG hallmarks such as recruitable NPC allies and deep character development. Players will also have to make key moral choices similar to RPG's like Mass Effect or Dragon Age.
Judging from the trailer, it looks like the player's character has a set backstory, that of a colonist noble. GreedFall's Steam page, meanwhile, confirms that the playable protagonist is highly customizable. Players can choose the protagonist's gender and appearance, and of course they can decide which skills and abilities to learn.
GreedFall Release Window
Along with the new story trailer, Spiders provided a release window for GreedFall. The game was originally slated to arrive in 2018, but now Spiders says its prepping for a September, 2019 launch. When it does finally arrive, GreedFall will be available on PC, Xbox One, and PlayStation 4.
In other RPG news, Sea of Thieves is getting an official tabletop RPG adaptation. The tabletop version should appeal to fans who just can't get enough of the pirate life.