In recent years, eSports has seen a near meteoric rise in popularity; in part facilitated by the rise of Twitch and other streaming platforms. With more sponsorship opportunities emerging for eSports teams, more tournaments being established, and an ever-growing audience, more and more gamers are looking to take their talents into the professional arena. Of course, as the eSports industry expands, those gamers need to be better than ever to stand out; especially when they compete in major titles like Call of Duty, League of Legends, and so on.
We recently had the chance to interview Taylor Beckham, the co-founder of one such newly-founded eSports team hoping to make their mark on professional eSports. Beckham's organisation, 'Drakon eSports' is currently in the process of holding tryouts to recruit competitive teams for both Call of Duty: Black Ops 4 and Rainbow Six: Siege. We spoke to him about how he got started in gaming, how Drakon eSports came about, and the challenges he now faces in growing the organisation.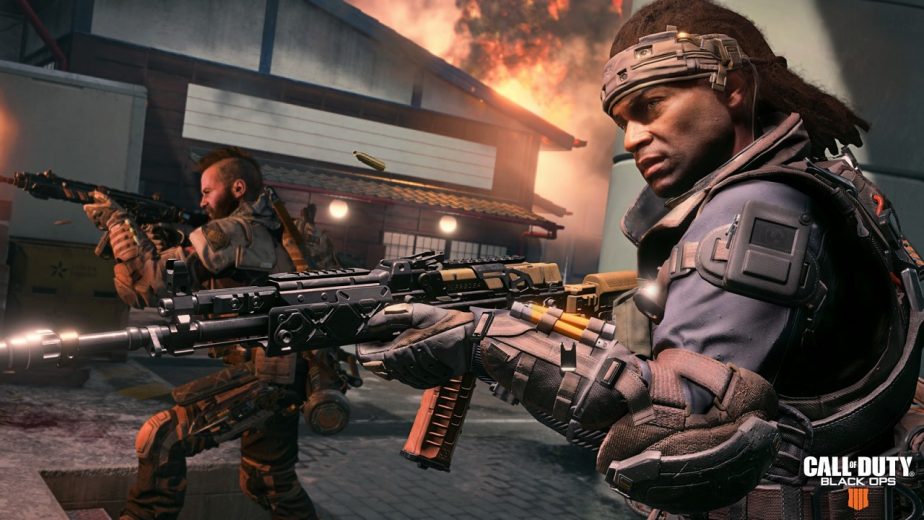 Drakon eSports on the Challenges of Getting Started as a Professional eSports Team
How did you get started as a gamer in the years leading up to the founding of the team?
"I started to get into competitive gaming when Call of Duty Ghosts came out. I was young at the time but I was still able to attend LAN events for Ghosts. Out team took second place at the Ghosts LAN and that's what really started my inner fire about becoming a professional gamer. I played competitive Cod (GbS, Umgs, and LAN tournaments) all the way through Black Ops 3. When Infinite Warfare and Advanced Warfare came out I played a little bit of competitive, but I personally did not like the new way Cod was played. (Meaning exo suits, exo movements and running on walls.) I like the old boots-to-ground gameplay of Call of Duty. I decided to take a break from cod.
"During my break on Cod, I jumped over to Fortnite and became very good at Fortnite. I also began my streaming career on Fortnite. When I got news that the new BO4 will be a boots-to-ground Call of Duty, I switched over to BO4 and have been grinding BO4 every day since it came out. I also have a streaming schedule for BO4 now. While grinding out Black Ops I tried out for multiple Competitive eSports teams. All the teams I tried out for were either very unorganized, run by 12-year-olds, or had no professionalism involved whatsoever. After trying out for over 10+ teams, I figured that it was a waste of time and that no team was worth joining because there was no benefit of joining a noncompetitive team ran by 12 year old's who don't have a clue about what they are doing.
"At this point, myself and my business partner decided to create an organization of our own. Hence, the creation of Drakon eSports. I run the BO4 team and my partner runs the Rainbow 6 Siege team. We are an 18+ team and the requirements to join are 3+ years of competitive gaming experience. This is how our team was founded."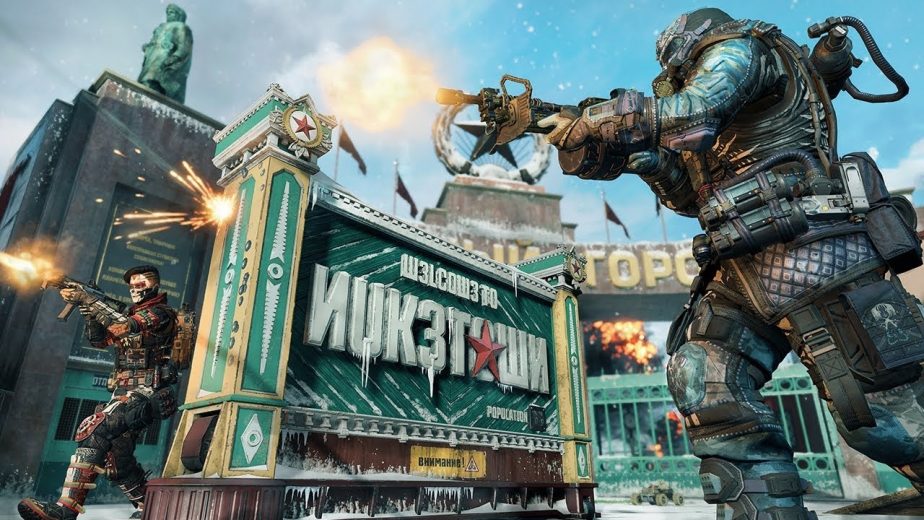 Have you long had an interest in professional esports, or has that been a more recent development?
"Since Ghosts I have had a fiery passion for becoming a part of an eSports organization. I now have my own organization to build from the ground up and it feels amazing. I have always wanted to be apart of an organization, and now I run my own. It's a great accomplishment for myself. I have wanted this for a very, very, very long time and I have now been given a great opportunity by VGR."
What made you decide to make the transition from amateur gaming to esports?
"I wanted to make the transition from amateur gaming to eSports gaming because I want to grow as a gamer and streamer. I've played competitive Call of Duty for a while now but I have never been on an actual eSports team. I love Call of Duty so much; I want to make it my job, my career, my life, and I want to be a very well known team in the eSports industry. It has always been my dream to play a live tournament event, on stage, in front of millions of people. I am working my hardest to make that dream come true."
What games does Drakon Esports currently compete in?
"Drakon eSports is currently looking to make an imprint on the Call of Duty and Rainbow 6 Siege scene. We are currently working to make our team recognizable in the eSports world."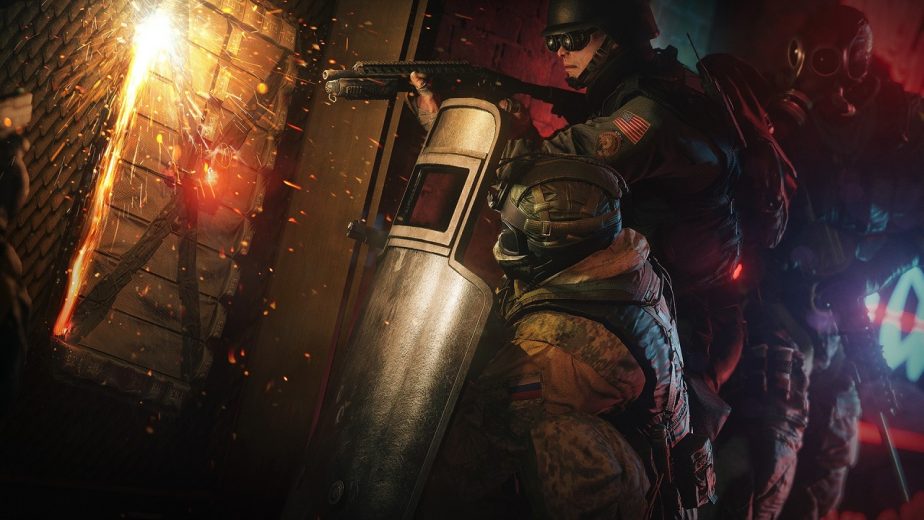 Do you hope to expand into any other games in the future, as the team develops?
"As we develop into a much bigger organization, we are looking to expand into Fortnite, Rocket League, League of Legends and Smash Bros. These are just a couple of games we are looking to expand into. We would like to be in as many eSports events as possible."
How many gamers are currently members of the team?
"We currently have nobody on the roster for our teams; we decided that it would be a more ideal situation if we hold tryouts for each team over the next couple months before we add players to the team and have them sign contracts. This way we will have our sponsors ready, GFX for each player, travel money, team designs and team jerseys ready for each player who is looking to join. We currently have 1 sponsor for our team and we are working on getting more before we add anyone to the team."
What have been the biggest obstacles or barriers to overcome in getting recognition and establishing yourselves as an esports team so far?
"Some barriers and obstacles we have had to overcome as an organization are promoting a new eSports team. This has been difficult because there are so many new eSports teams emerging. We have overcome this obstacle by having our team 18+ with 3+ years of gaming experience. This is important because everyone thinks they are good enough to join an eSports team, so having these prerequisites eliminates the chance of non-competitive players trying out. Finding the right types of players is also difficult. We have overcome this obstacle by taking a step back, holding tryouts longer, building up sponsors, GFX, and contracts for the players so that the players have an incentive to stay on the team. We are also having a designer currently design a new logo for the team so we stand out with an original logo."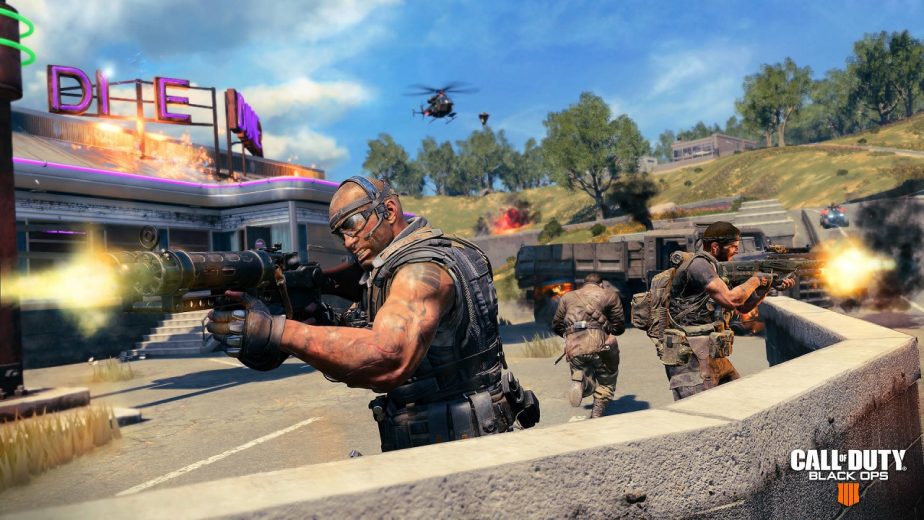 Looking ahead to the future, is there a particular goal you're aiming towards, or a level which you're hoping that the team will reach?
"Looking into the future of Drakon eSports, we aim to be a respected eSports, just like Optic, liquid and Faze. We are looking to make, and leave, our footprint as an eSports team. A goal we have is a fully functional organization with multiple teams in the eSports industry. This will come with time and hard work."
More immediately, what are your plans and hopes thus far for 2019?
"For 2019, as a team we would like to achieve a full BO4 roster and a full Rainbow 6 Siege roster. Our goals for 2019 are getting all the sponsors we need for the team, having complete GFX for each player who joins the team, compete in at least 2LAN tournaments, grow our social media; get our name out there so people know who we are and finally have some fun while growing our organization."
Where can fans find you and your team online?
"Twitter: @EsportsDrakon; Discord: Drakon Esports; Instagram: Drakon_esports."