Next week, on the 20th of July, Rockstar will be releasing the next major content update for GTA Online, Los Santos Tuners. Not only will this update include new races and missions, but players will also get access to the LS Car Meet; a huge new social space for showing off their cars.
New Content Coming in GTA Online: Los Santos Tuners
"On July 20," writes Rockstar; "the underground tuner scene in Los Santos roars to life with the launch of GTA Online: Los Santos Tuners". The headline feature of Los Santos Tuners, as mentioned above, is the LS Car Meet. Situated in a warehouse in Cypress Flats, this space provides players with an area to show off their flashiest cars. Members of the LS Car Meet will get access to the Test Track; an underground driving space within the Meet location where players can drive freely and try new Test Ride vehicles.
Meet members also get to take part in Prize Ride Challenges. These give players the chance to win Prize Rides. Plus, the Meet features its own Merch Shop, Modding Areas, and Tattoo Shop. Membership in the LS Car Meet will cost GTA$50,000, though it seems that any player can at least enter the Meet with their vehicle for free. (Without gaining access to the various membership perks, of course.)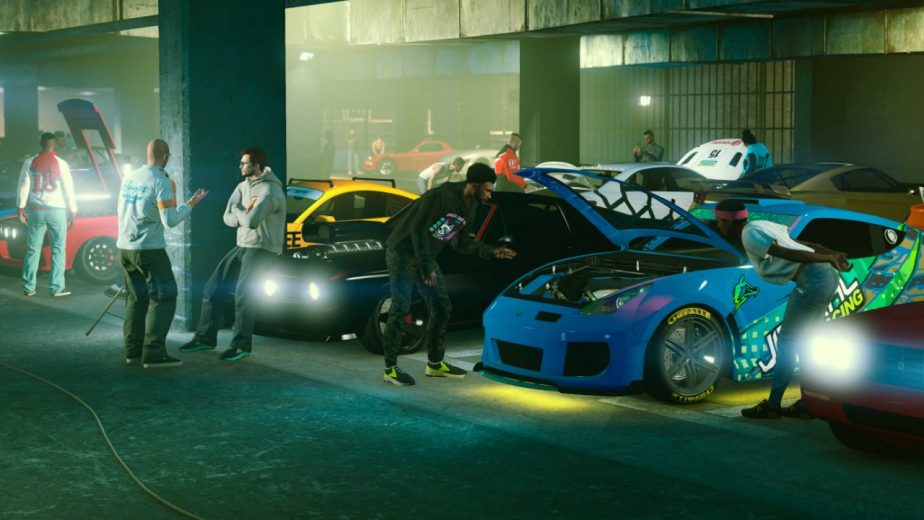 LS Car Meet members get access to a new Reputation system, allowing them to earn Rep to improve their standing. Rep can be earned by taking part in races, winning races, spending time in the Test Track or Car Meet, or from login bonuses. As you earn Rep, you'll unlock various rewards, including clothing, car customisation options, and access to new Race modes. Players with high Rep can even hold their own private Car Meet, customising the interior of the warehouse as they wish.
Finally, Los Santos Tuners will be bringing 10 new cars to GTA Online, along with a variety of new races. The Head-to-Head, Scramble, and Time Trial races will only be available on the Test Track. New Pursuit Series and Street Race Series races will be available outside the Test Track for LS Car Meet members.