When it comes to Halo, most of Microsoft's current focus is on the upcoming video game Halo: Infinite. Therefore, it's easy to forget that there's also a Halo television series in the works. The upcoming series is being produced by Showtime and will star Orange is the New Black actor Pablo Schreiber.
In a recent series of social media posts, Schreiber showed off his physical training regimen for the Halo show. Schreiber will play iconic Halo protagonist Master Chief, and his intense training reflects the Spartan marine's imposing physicality.
Halo TV Series Actor Is Putting In The Work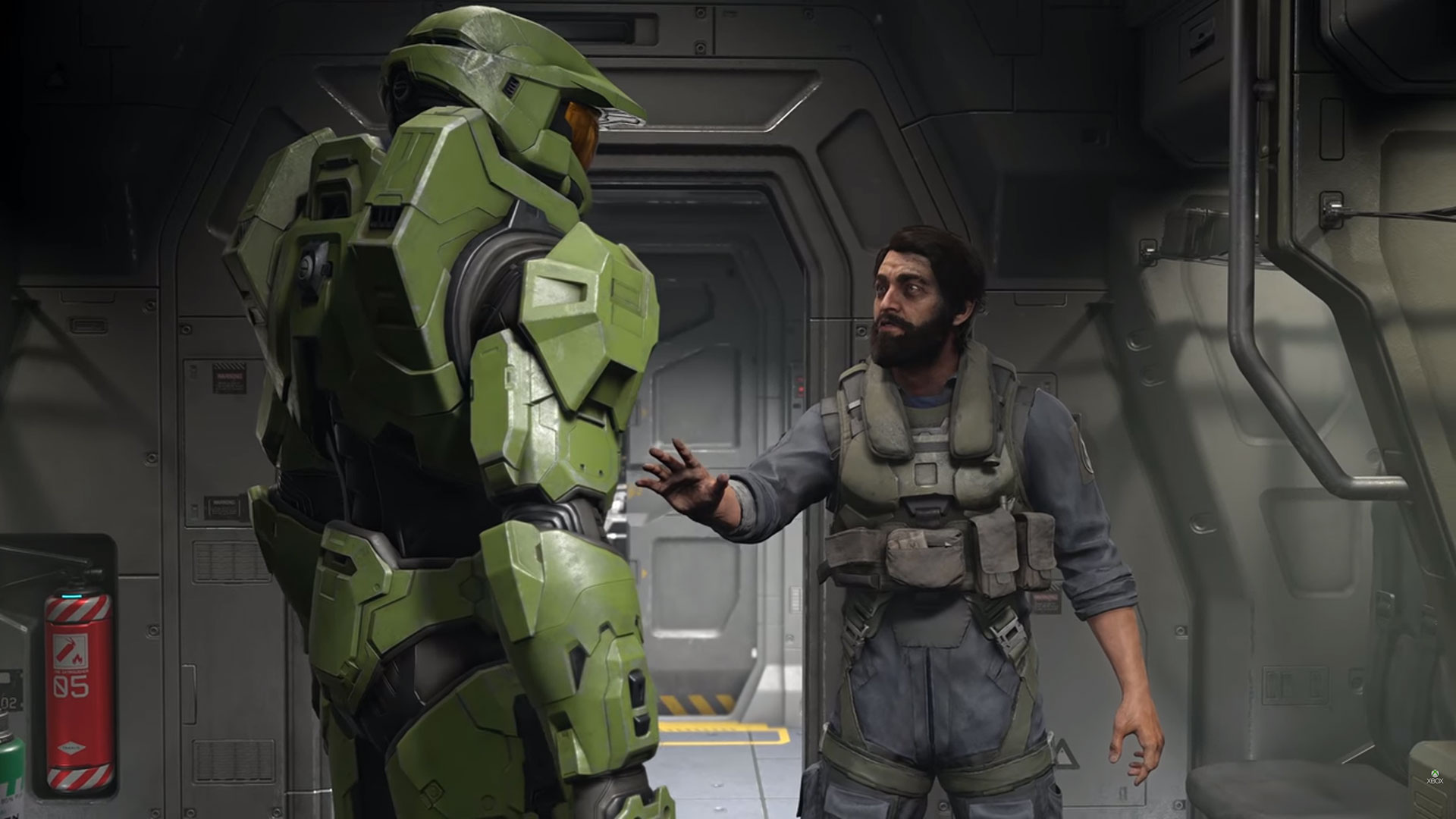 To prepare for his turn as Master Chief, Schreiber has teamed up with famous Hollywood personal trainer Eddie Raburn. Under his company Cal Coast, Raburn has provided physical training for actors and stunt performers in a litany of movies. Spider-Man: Homecoming, Blade Runner 2049, and Suicide Squad are just some of the recent movies Raburn has consulted for. Raburn and Schreiber also worked together on the film Den of Thieves, and Schreiber was clearly impressed with Raburn's methods.
Over on Instagram, both Schreiber and Raburn have been posting pictures of Schreiber's Halo training regimen. Schreiber posted this series of shots showing him doing sprints in the Oregon Dunes. He tagged the photo series with the hashtag #MakingMasterChief to link them specifically to the upcoming Halo series. Raburn put up a few posts of his own while Schreiber was training in California, though his hashtag was #BecomingMasterChief.
The Halo television series has been long in the making. The series is set to start production later in 2019 and will air on Showtime. For its first season, Showtime has made a pilot order of 10 hour-long episodes. The entire series will be directed by Black Mirror director Otto Bathurst. Details about the show's plot remain scarce, but it will obviously focus on Master Chief at least.
Master Chief will also return once again in Halo: Infinite. Along with the Xbox One, Halo: Infinite will be a launch title for the upcoming Project Scarlett game console.