Call of Duty Black Ops 4 Blackout is already one of the most hardcore battle royale titles out there. Not because of its variety of features or cast of items available but purely due to its raw gun fights. Players all over the world love playing the mode but could sure use more. That's where Treyarch comes into play with a hardcore mode, suited only for the strong willed.
Treyarch and Activision has announced the Black Ops 4 Blackout hardcore mode on Twitter, briefly stating its contents. According to the original announcement, the hardcore mode will include no HUD, armor, vehicles or Zombies. This means you'll need an extra pair of eyes and tons of patience. Treyarch's post reads:
Experience Blackout with no HUD, armor, vehicles or zombies in our all-new Hardcore game mode! Use your Blackout strategies to survive, starting March 12 on PS4.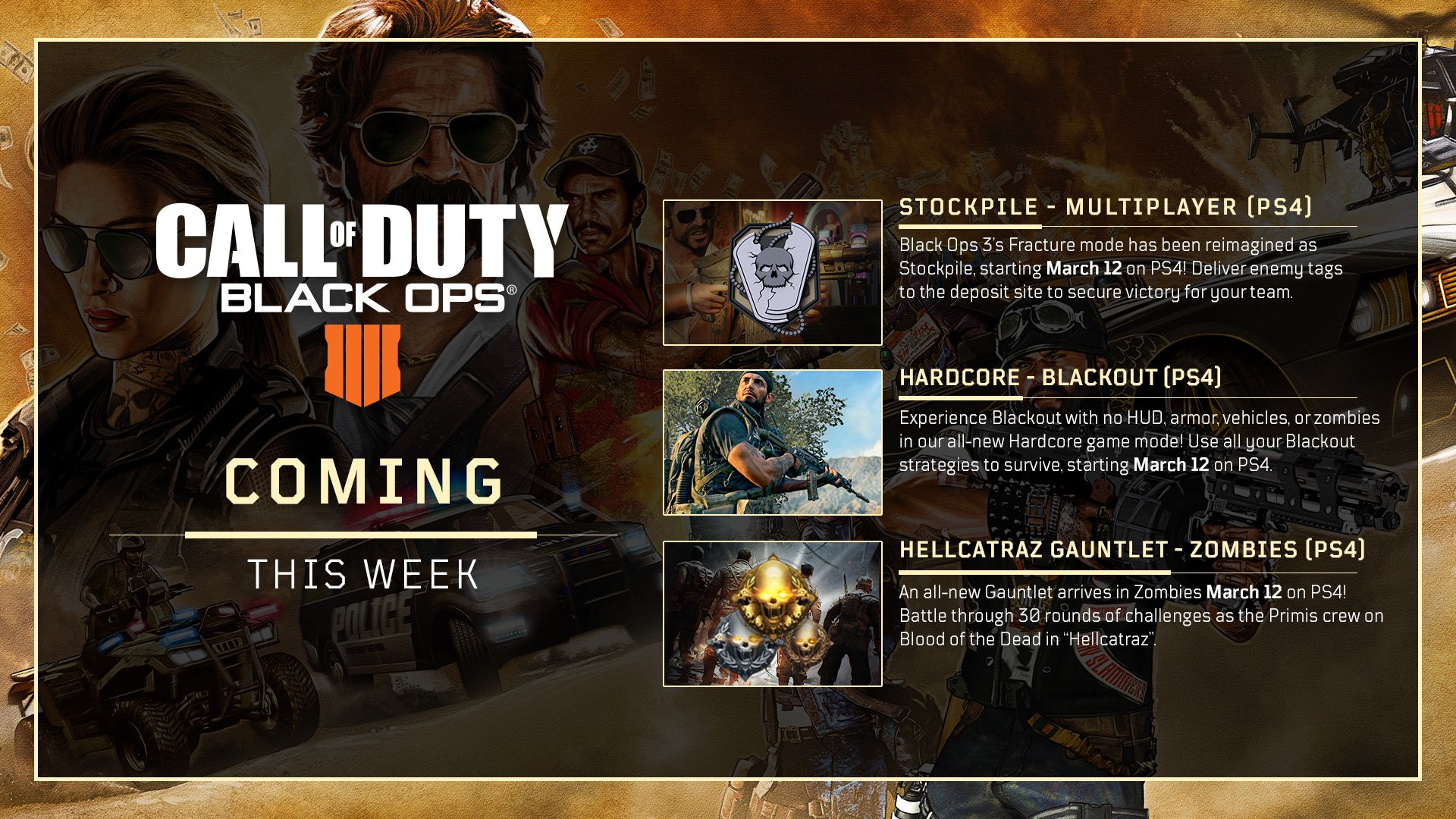 As you can see, the Black Ops 4 Blackout hardcore mode is first available on Playstation 4. In a couple of weeks tops, we'll see it making its way to PC and Xbox One as well. The Playstation 4 early access has caused problems to the community, dividing players that want to have a first hand experience as soon as a new update arrives.
Apart from the hardcore game mode, the Blackout map will also undergo changes. Treyarch expects the map to change every once in a while, much like in Fortnite. In this case, the map will get a "spring" touch up, which might include new additions to the gameplay, like new weapons or maybe new perks.
In other news, the next Black Ops 4 update will include a new mode for multiplayer, Stockpile as well as an all-new Gauntlet for Zombies. We'll be back to you with the official patch notes and anything new regarding the update. Stay tuned to VGR for more Call of Duty news and guides.