Hellblade: Senua's Sacrifice, the acclaimed 2017 hack-and-slash adventure game from developer Ninja Theory, is getting a revamped VR edition in just a few days, and it will be entirely free for those who already own the Steam PC version of the game.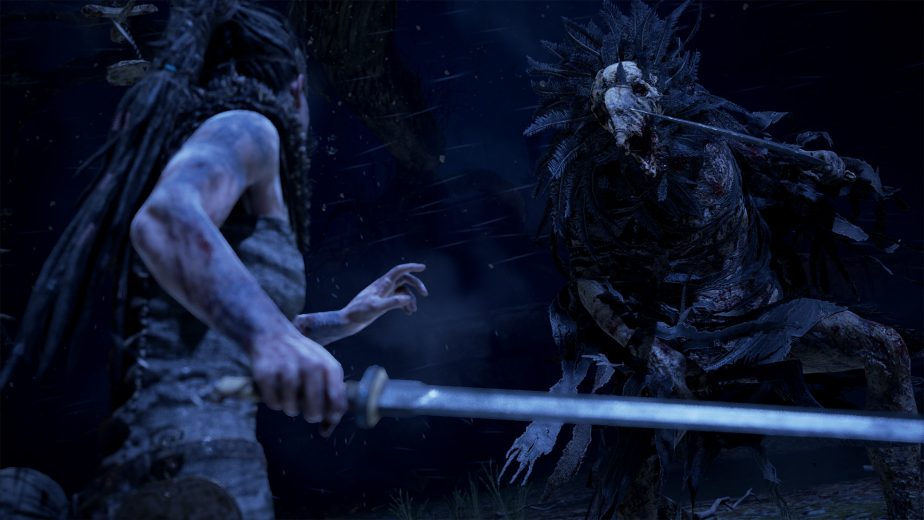 Ninja Theory announced the VR edition of Hellblade via a new behind-the-scenes development video (which you can watch below). According to the video, the VR version will launch on July 31 for both the HTC Vive and Oculus Rift VR headsets as a free add-on for the existing Steam version of Hellblade (no word on whether it will also get a standalone release). Ninja Theory was also careful to stress that the VR version won't be pared down in any way, it will offer the same full story campaign that players can already experience in Hellblade's standard version.
In terms of gameplay, the VR version will still involve utilizing a third-person perspective, but the full-immersion capabilities of the VR technology ensures that the game will still be very intense and engaging even for those who have already played through the game before. The only caveat is that players will need a pretty beefy gaming rig if they want to run the VR version of Hellblade at decent graphical settings. Ninja Theory recommends that, at minimum, a player outfit their PC with an Nvidia GTX 1080 or AMD Radeon RX 580 graphics card (neither of which are cheap), an Intel i5 3570K or AMD FX-8350 processor, and at least 8GB of RAM if they want to take Hellblade's VR release for a spin.
In other recent adventure gaming news, BioWare has assured fans that it won't be going away should its upcoming sci-fi game Anthem flop, and one talented speedrunner managed to finish the entire Fallout franchise in less than 90 minutes.