Just a few days ago, Activision launched the fourth free Call of Duty: Black Ops 4 Twitch Prime drop in a continuing partnership with Twitch. The drop, which contains a variety of reward items, is now available for players to claim. If, that is, you've done the necessary setup required to get your hands on it.
How to Claim the Latest Call of Duty: Black Ops 4 Twitch Prime Drop
First of all, it's important to note that this Call of Duty: Black Ops 4 Twitch Prime drop is only available to PS4 users for now. The Xbox One and PC versions of the game will get access to the drop at some point in the near future. In order to claim the drop, you'll need to own Call of Duty: Black Ops 4 and also have a Twitch Prime account. Then, you'll need to have linked the two together. To do this, you'll first need to register your Call of Duty account with Activision. Once you've done that, follow this link to connect your Twitch Prime and Call of Duty accounts.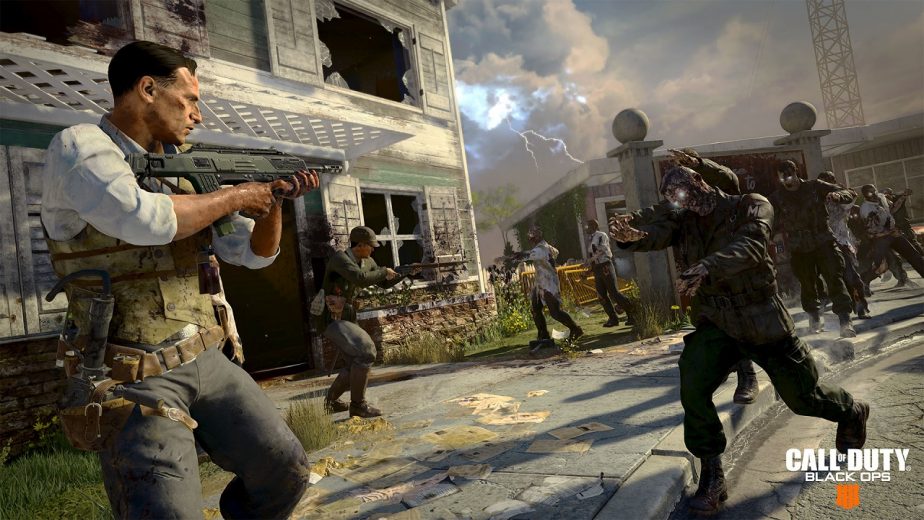 If you do everything successfully, you should get an in-game notification to let you know that the accounts are connected. With all that done, you'll be able to claim the fourth and latest Twitch Prime drop. (If you've previously linked your accounts, you will of course be able to claim the Twitch Prime drop hassle-free.) This reward drop contains 100 Nebulium Plasma, 5 Reserve Cases, the 'Bird of Prey' Jump Pack, and the 'Killabyte' outfit. Plus, you'll also get the 'Steam Soldier' animated Calling Card and the 'Chomp' weapon charm.
The latest drop comes hot on the heels of the Operation Apocalypse Z release, which is still ongoing with more content on the way. As such, now is a perfect time to get back into Black Ops 4. Especially with Call of Duty: Modern Warfare still a few months away from release.