HTC is offering new subscribers to their Viveport subscription service a fairly significant new sign-up bonus; a free Steam code for Fallout 4 VR. The offer is only available for a limited time, however, giving players just a few days to take advantage of the opportunity. As Fallout 4 VR is one of the only truly sizeable VR titles on the market, it certainly seems an attractive offer.
How to Get Fallout 4 VR for Free With Viveport
For those who are unfamiliar, Viveport is an app store of sorts for the HTC Vive VR platform. While initially exclusive to the Vive, it recently added support for the Oculus Rift as well. The Viveport platform also offers a subscription service to users. This service gives subscribers free access to hundreds of VR games and apps which are available on the HTC Vive. It also comes with a "2x discount on Weekend Deals," and "Exclusive deals throughout the year." New subscribers will get a sign-up bonus of $10 Viveport wallet credit on the 20th of November.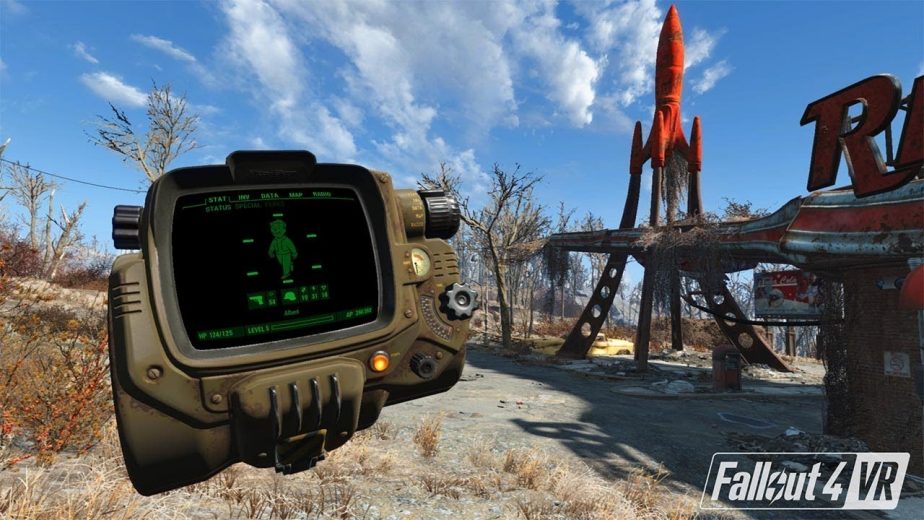 A Viveport subscription can be purchased in either a 3-month, 6-month, or 12-month plan; the 3-month plan costs $19.99, the 6-month plan costs $39.99, and the 12-month plan costs $79.99. There is also a 14-day free trial available. Subscribers can pick differing numbers of titles; either 15, 30, or 60 depending on the size of the plan, and pick 5 each month to play for free. The new pre-order bonus offer grants new subscribers on any plan a free Steam code for Fallout 4 VR.
Fallout 4 VR normally costs $60 as a standalone purchase. As long as you select any paid plan (i.e. not the free trial option), you will get the free code. However, the offer comes to an end on the 14th of November, in just a few days' time. According to HTC, new subscribers will receive their codes via email by the 18th of November.