The Kingdom Hearts 3 sales numbers are now available, courtesy of publisher Square Enix. We now know that Kingdom Hearts 3 has shipped more than five million copies across the world. In addition to these numbers, we also know that it is already the fastest selling game in the entire history of the series. This news comes just a week after its global launch.
The Kingdom Hearts 3 sales numbers include both the physical and digital copies. Not only has it been a commercial success already for publisher and developer Square Enix, but it is also a critical success as well. Kingdom Hearts 3 still currently sits at an 86 score on Metacritic. In addition, it is still the second highest rated PS4 game this year thus far after Resident Evil 2 Remake.
Kingdom Hearts 3 Sales Numbers Details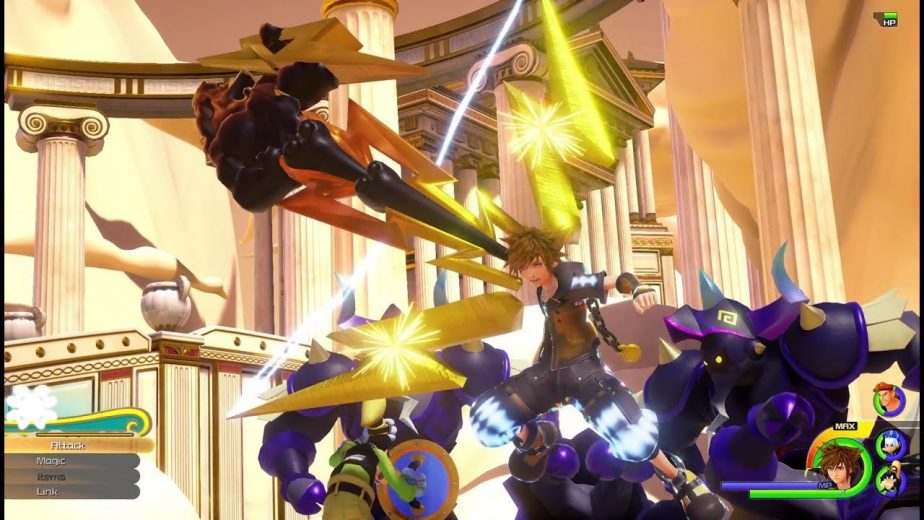 However, there are some caveats that should be taken into account with the Kingdom Hearts 3 sales numbers. For one, Square Enix noted that this is numbers "shipped" and not sold. This is typically business jargon for how many copies are on store shelves as well as sold to make the number a little higher than it probably would be otherwise.
Regardless, we have no doubt that it will reach five million copies actually sold in no time. Also, it does include digital and those are actually sold copies so that helps, too. All in all, these are rather impressive Kingdom Hearts 3 sales numbers for a game that is only a week old at the time of publishing this article.
The Kingdom Hearts 3 sales numbers come as no surprise, though, since fans have been waiting literally years for the game. It remains to be seen how well it will do for the rest of the year. However, we're hopeful that it will be a great success for Square Enix and, hopefully, lead to a new game(s) in the series.