The hardworking folks at Epic Games always have something new in the works for players of Fortnite. With the latest Fortnite update (v6.31), we have a brand-new Tournament along with a new Limited Time Mode. You can find the full patch notes at the Epic Games website. The new patch also adds the Epic and Legendary Pump Shotguns along with some other additions and improvements.
Alchemist Pop-Up Cup Tournament
The description for this Tournament reads, "Pop-Up Cups are tournaments testing temporary, Limited Time Modes. Alchemist will continue our testing of several gameplay adjustments and may differ day to day."
Following are the patch notes describing the tournament specifics:
Initial Mode Settings:

A material cap of 500 Wood, 500 Stone, 500 Metal
Harvesting Rate Increased by 40%
+50 Health on Eliminations
Storm Surge

If a certain amount of players are remaining by the time the Storm finishes closing, a Storm Surge will activate. This periodically deals damage to players who have the least amount of damage dealt during the match.

Circle 1: 60 Players Remaining
Circle 2: 44 Players Remaining
Circle 3: 30 Players Remaining
Circle 4: 20 Players Remaining
Circle 5: 16 Players Remaining
Circle 6: 14 Players Remaining
Circle 7: 12 Players Remaining
Circle 8: 6 Players Remaining
Circle 9: 2 Players Remaining

Your highest score or pin during any event session will now be displayed on the tournament poster in the Events tab.
Pins will now reflect tournament colors on the Event Details screen.
Team Rumble LTM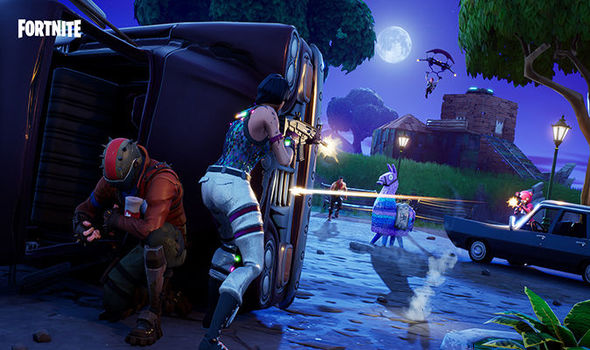 The next major addition is the Team Rumble Limited Time Mode (LTM). Epic describes it as, "Two large teams fight for the Victory Royale in an action-packed mode where the first team to get 100 eliminations wins!"
Below are the patch notes which elaborate on the LTM rules and settings:
Two teams of 20 players.
Players will respawn after 5 seconds when eliminated, keeping their inventory.
Eliminated players spawn a random type of ammo upon elimination, as well as a random stack of either 120 Wood, 90 Stone, or 60 Metal materials.
Only Uncommon weapons (or better) are available.
The first team to 100 eliminations wins.
We recommend that you drop by Epic Games and read the patch notes in detail, as v6.31 brings a lot to the game. With so many new developments, we're also making regular updates to our Fortnite news feed. So be sure and keep up there as well.