Epic Games has recently released another Fortnite Battle Royale update. Released on October 12, this update has brought many new things to the game, including new skins, XP boosts, and more. Furthermore, the video game developer has made some smaller gameplay changes with this patch.
While most of the gameplay changes were small, one of them has turned out to be very impactful. Epic Games has released a small change to in-game vehicles, yet this small change made vehicles much more powerful and players can now use them more effectively. If you haven't tried the new vehicle change in Fortnite, give it a shot!
Fortnite vehicles have been buffed in the last update
There are several types of vehicles in Fortnite Battle Royale. Season 3 of the current chapter has introduced ground vehicles, such as cars and trucks, and players can still use them. Some vehicles have enough room for an entire square, while some of them are enough for only two players. The most recent Fortnite update has buffed vehicles to allow more players to use them, regardless of their seats.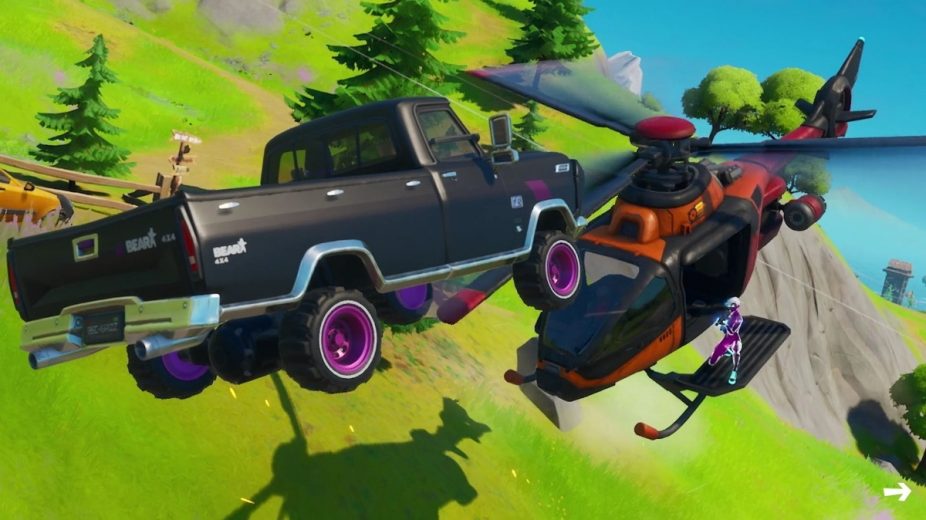 Fortnite players can now stand on top of vehicles and use their weapons against enemies. This is especially effective with two-seat vehicles as they are faster than the other vehicles, yet they can now be used by an entire squad. Naturally, players who stand on top of cars will also be exposed to enemy gunfire, but if they plan it well, they can unleash chaos on an unsuspecting enemy squad.
In addition to this, vehicles can be used defensively. More specifically, players could potentially use cars to get their downed teammates to safety.
The new update is ready to come out
It hasn't been even a week since the last Fortnite update, yet Epic Games is ready to release another one. The v18.21 Fortnite patch has been announced by the game developer and will be released on Tuesday, October 19. Downtime will once again begin at 4 AM Eastern Time and matchmaking will be disabled 30 minutes before it.
As the tweet above states, the next phase of Fortnitemares will come out with the update! The Halloween event is something many Fortnite players look forward to, so hopefully, the update will be good. Beside the Halloween content, we might get some more gameplay changes and the new POI, the Cube Town!