It is time to play ball! MLB Opening Day 2019 has finally arrived. In honor of the release of MLB The Show 19, we ran simulations for all the Opening Day 2019 MLB games for Mar. 28.  Of course, we had to pay attention specifically to Bryce Harper's debut. We also wanted to see how his old ball club did without him around for their first game. Let's get to the results.
Harper's Phillies debut
The baseball world has been waiting to see Bryce Harper take to the field as a member of the Philadelphia Phillies since the day he signed his $330 million dollar deal.
So how did Harper's Phillies debut go? Let's just say it wasn't one for the record books. The MLB The Show cover star was 0-for-3 in his first game with his new squad. Harper was walked twice and struck out once, though. He did score a run for his team, but unfortunately, the Phillies were topped 8-7 by the Atlanta Braves. The Braves Ronald Acuna Jr. came up big with a 2-for-4 performance with a home run and five RBIs.
Other MLB results
In other early key games, the New York Mets took on the Washington Nationals. For the Nationals, it was the first time since 2012 that Bryce Harper was not in the lineup. Luckily for them, Max Scherzer was. Scherzer was his usual dominating self as he overwhelmed the Mets.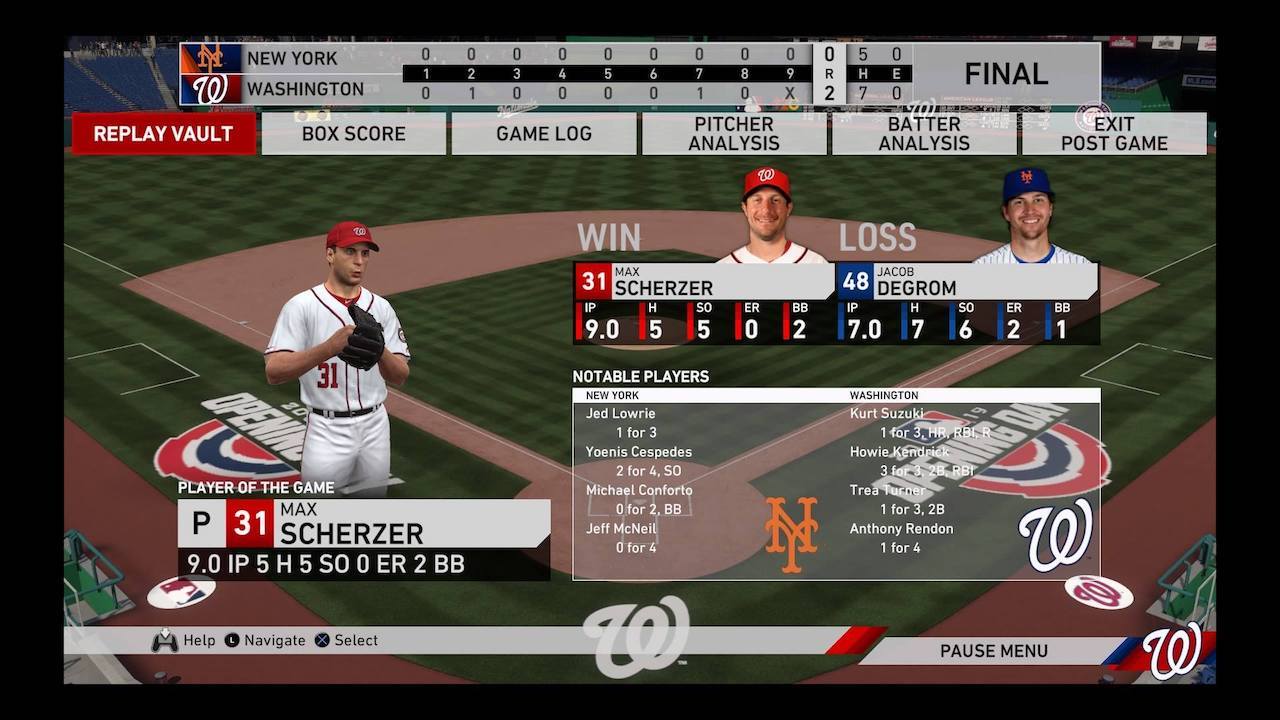 Scherzer earned his first win of the season by throwing a complete game shutout. Scherzer went all nine innings giving up just five hits, no runs, and striking out five Mets' batters in the 2-0 victory. Jacob deGrom pitched well, but the Mets sticks let him down. deGrom went seven innings with six SOs, 2 ER, and 7 Hits.
In other games, the New York Yankees defeated the Baltimore Orioles 3-2, while the defending World Series Champion Boston Red Sox won their season opener over the Seattle Mariners.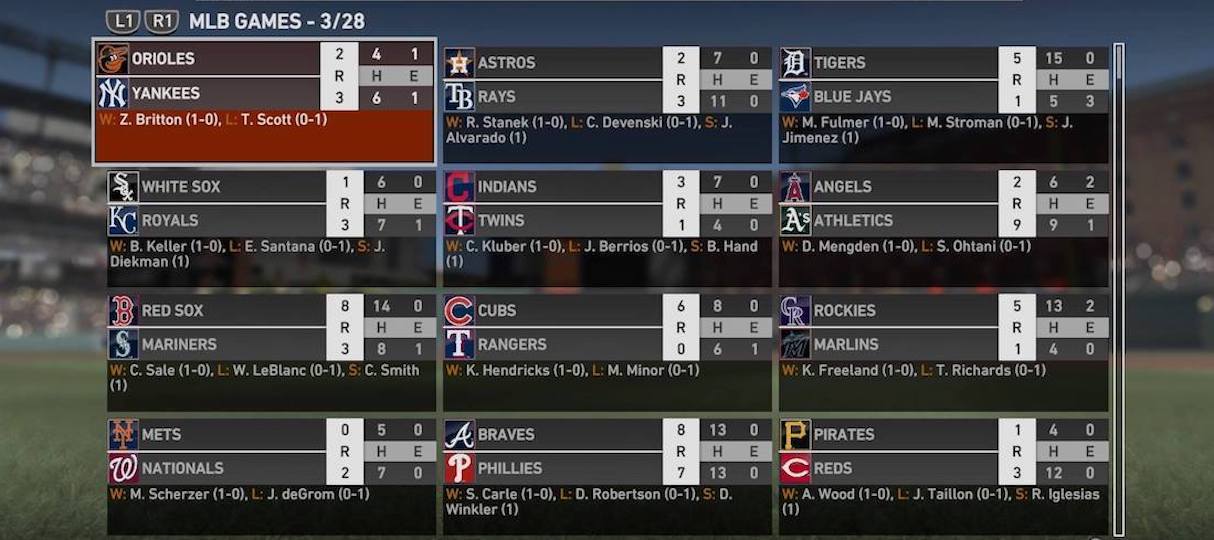 The Detroit Tigers start of the 2019 season with a win as they defeated the Toronto Blue Jays 5-1, and the Oakland A's thrashed Mike Trout and the LA Angels by a 9-2 final score.
How did your team do on Opening Day according to the MLB The Show 19 simulations? No matter the results, the season has plenty of games left!
Keep up with all the latest news, rumors and info by heading to our MLB The Show homepage.