The final 10 MLB The Show 19 diamonds were revealed last evening. The Sony crew released the final portion of the special edition diamond cards during their incredible 10-hour live stream mini-marathon.
Diamonds revealed before an epic battle
In honor of the 2019 NCAA March Madness Tournament, the creators decided to have their own version of the tourney MLB The Show style!
The first round is complete in the Dev Tournament! Huge upset! Tune in now! https://t.co/Npxh1RSsQH pic.twitter.com/VMgJZPWeIE

— MLBTheShow_Tips (@MLBTheShow_Tips) March 21, 2019
For those of you who actually made it through the 10-hour plus battle between the crew, good job! It is a great video to watch to pick up some of the latest tips and tricks to the newest MLB The Show game.
The latest diamonds
Once again, the latest diamond card reveal did not disappoint. Some of the best players to hit the diamond made the latest list, including Nolan Ryan and Cal Ripken, Jr.
The strikeout king put together so many incredible seasons that looking back, the numbers seem very video game-ish. 11 different times Ryan led the league in punchouts. If that isn't good enough, from 1972 to 1974, Ryan led the league in K's, averaging over 360 strikeouts during that 3-year span.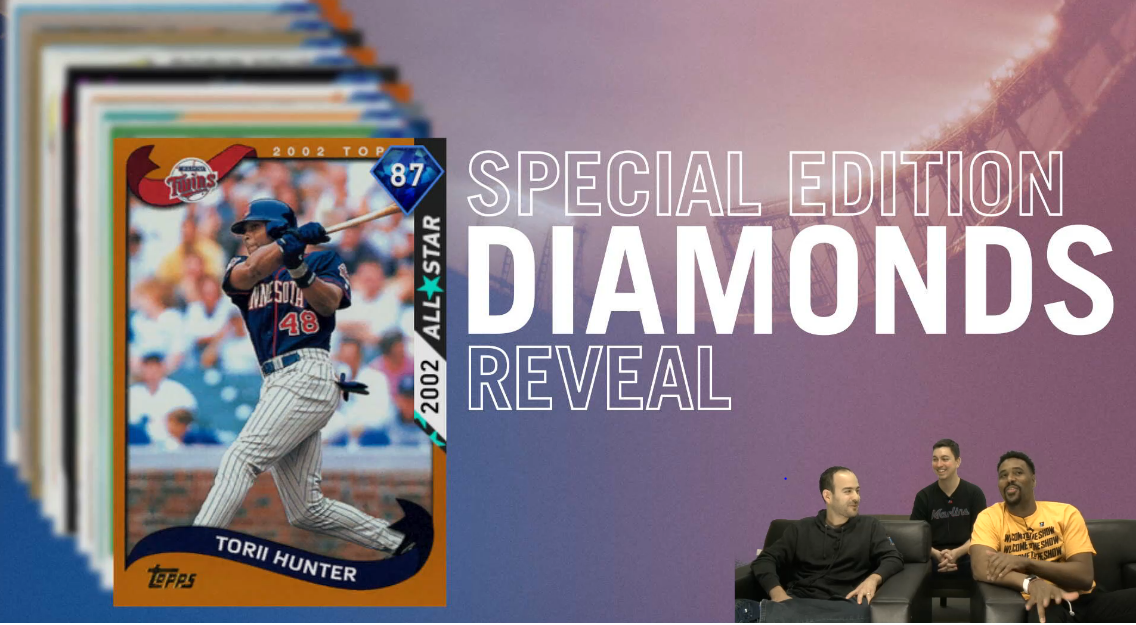 As for Cal Ripken, what can you say? The Hall of Famer was the 1982 Rookie of the Year, a 2-time MVP, 2-time All-Star MVP, and World Series champion. Oh and he also holds that little consecutive games streak record at 2,632 consecutive games over 16 seasons. That record will most likely ever be broken.
Here is a look at the final 10 diamond cards. Next to each player is the year of the card and the players player rating.
MLB The Show 19, a PlayStation exclusive game, will be released on March 26. Be sure to keep up with all of the latest MLB The Show news, rumors, and information by heading to our MLB The Show home page!
Rickey Henderson – 1980 – 87
Johnny Damon – 2000 – 87
Evan Longoria – 2009 – 88
Robin Yount – 1980 – 87
Nolan Ryan – 1974 – 89
Matt Holliday – 2007 – 87
Cal Ripken – 1983 – 87
Felix Hernandez – 2010 – 88
Gary Carter – 1981 – 88
Torii Hunter – 2002 — 87