MLB The Show 19 had a busy Friday (July 19) afternoon. The Show announced a brand-new roster update with Charlie Morton and Xander Bogaerts being at the forefront as new Diamonds. The Show also revealed a new Hall of Fame event to honor this weekend's HOF inductions. How do you top that? How about a new Headliner pack featuring Benito Santiago and Willie Stargell!
Benito Santiago Headliner
Benito Santiago was one of the best catchers to play the game in modern-day baseball. In his prime, Santiago was a 5-tool player. In fact, there wasn't anything Benito Santiago couldn't do.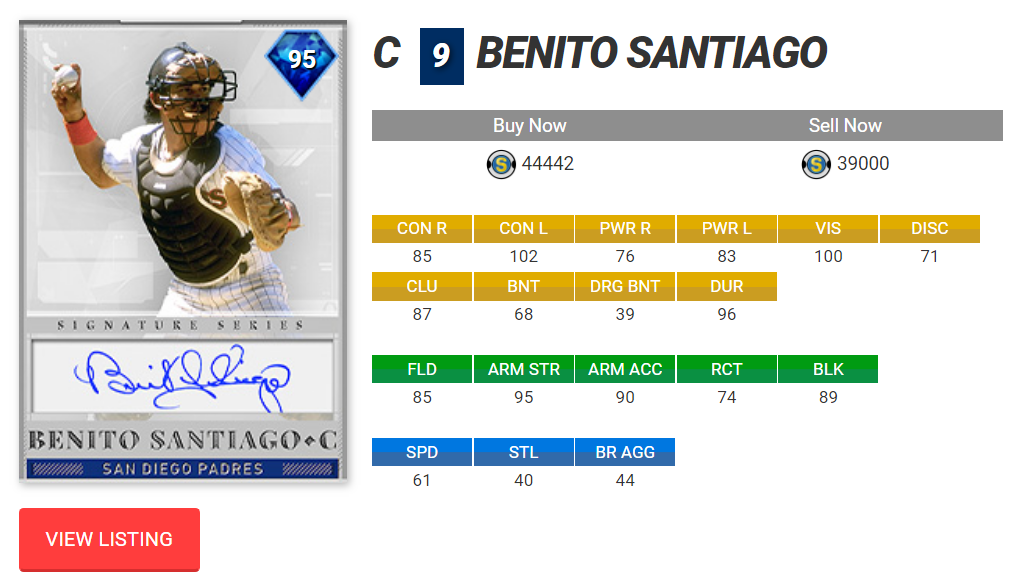 Named Rookie of the Year back in 1987, Santiago was named to the All-Star team five times in his career. He also won three Gold Gloves and four Silver Slugger awards. Benito Santiago's Signature Series Diamond is a 95 OVR.
Willie Stargell Headliner
When you think of the Pittsburgh Pirates, how can you not think about Willie Stargell? The Hall of Famer played two decades for the Bucs and was literally known as the heart and soul of the team.
Stargell helped the Pirates capture two World Series titles (1971, 1979). During that run, Stargell was helping cement his career as a Hall of Famer. The man simply known as "Pops" to millions of Pittsburgh Pirates fans finished his 21-year career building an incredible resume.
Hall of Fame, seven-time All-Star, two-time World Series champion and League MVP, Stargell is a perfect addition to the Diamond Signature Series Headliners Pack 16.
His 97 OVR can be argued by many gamers as too low of a mark! Either way, Stargell, along with Benito Santiago, are welcomed additions to the Headliners.
Keep up to the minute with all of the MLB The Show news and rumors by following our home page right here!