MLB The Show 19 Headliners Pack 15 has arrived! With what is being called a quick "surprise" release, the newest Signature Series arrivals features former pitching great Roy Oswalt and longtime Phillies centerfielder Ritchie Ashburn.
Roy Oswalt Signature Series
If you were a huge baseball fan at the turn of the 21st century, then Roy Oswalt was a name you heard on a daily basis. Oswalt was one of the best pitchers in the game between 2001-2010. The
Roy Oswalt's Signature Series card is back when the hard-throwing right-hander was just 27-years old and dominating hitters in the league. Back in 2005 and 2006, Oswalt put up numbers that would probably earn him $30 million per season nowadays.
Roy Oswalt finished 20-12 with an ERA of 2.94 in 2005. He followed that season up by going 25-1 with a 2.98 ERA in 2006. Very video game-like numbers for Mr. Oswalt! Set at a 95 OVR rating, Oswalt will be a hot item in the Show Shop.
Richie Ashburn Signature Series
Richie Ashburn was one of the best sluggers of his time, and it is great that MLB The Show 19 has put him in the Signature Series line. Ashburn didn't hit for power, he hit for average, and boy could he get on base!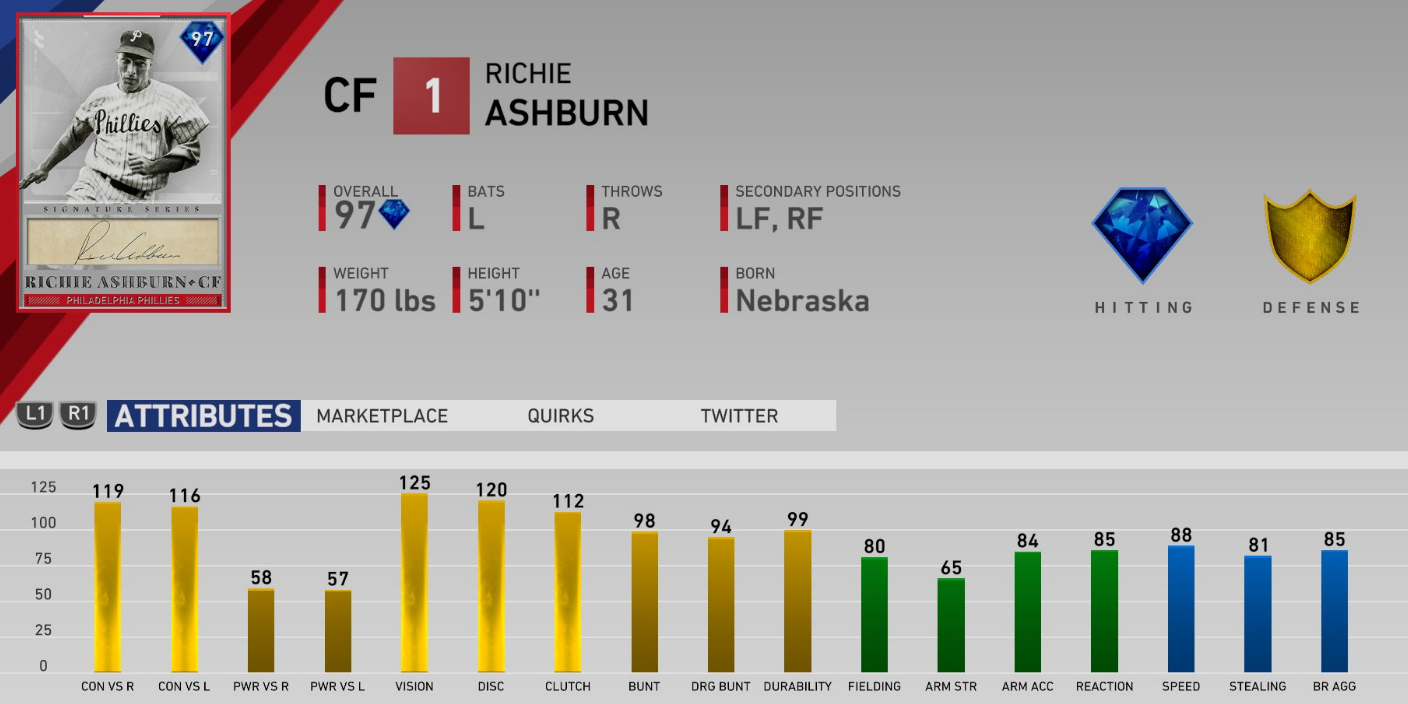 Ashburn led the league in hits in 1951, '53 and '58. In 1958, Ashburn led all of baseball by finishing the year No. 1 in average (.350) hits (215) and OBP at .440. He finished his great career with a .308 average and over 2,500 hits.
His Signature Series card has him set at a strong 97 OVR and like Roy Oswalt, his card is now available in the Show Shop as well.