The MLB The Show 19 monthly awards for June have arrived. Many well-deserved awards were given out but right at the top of the heap is Colorado's Rockies star, Charlie Blackmon. Blackmon had a month to remember. His hot streak has earned him the Player of the Month award on MLB The Show.
Charlie Blackmon rolling
To say Charlie Blackmon is on a roll is an understatement of mass proportions! In his last 22 games, Blackmon has hit 10 home runs, drove in 29 and his average is an insane .383. Yes, .383! With a slugging percentage near .800 during his run, it is safe to say that right now no one is seeing the ball at the plate better than Charlie Blackmon.
Blackmon, who is currently an 82 OVR on MLB The Show 19, started off June on the injured list and missed the first week of action. You wouldn't know it by looking at his stats.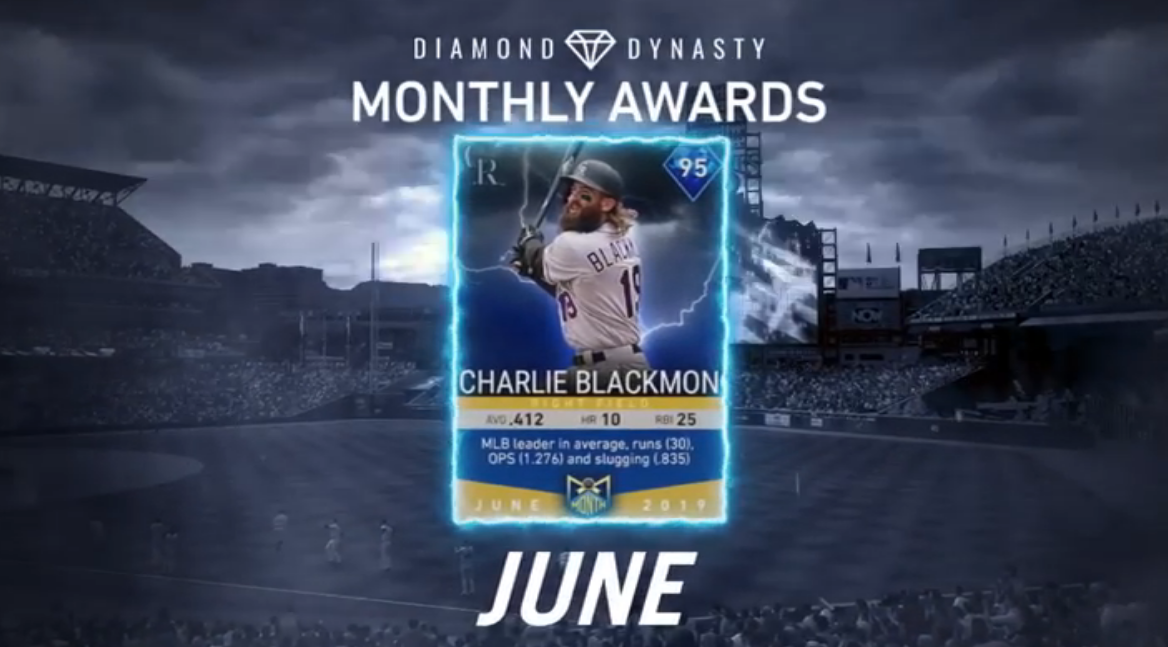 Blackmon's Diamond Dynasty card for the June awards has him set at a solid 95 OVR.
June winners
While Charlie Blackmon was named the Player of the Month for June, several other players took home awards as well.
DJ LeMahieu of the New York Yankees along with teammate Luke Voit also won awards. Other Diamond status players include Arizona's Ketel Marte, Houston's Yordan Alvarez, Texas' Lance Lynn, Minnesota slugger Max Kepler, Angels Shohei Ohtani and Oakland's Liam Hendriks.
You can check out the entire list of June winners by clicking here.
As always, be sure to keep up with all of the latest MLB The Show 19 news and rumors by following our MLB home page.