The fifth Ranked Season for MLB The Show 19 has arrived. The Show announced last night that fan-favorite Troy Tulowitzki, and Legend Ty Cobb are now available for gamers. Signature Series Ty Cobb and Signature Series Troy Tulowitzki have been revealed as the new rewards added to the Season 5 World Series choice pack! Two great ballplayers from two different eras!
Troy Tulowitzki reward
Troy Tulowitzki may go down as one of the best players in Colorado Rockies history.  Tulo, now a member of the New York Yankees, is struggling a bit in 2019. Hobbled by injuries, Troy Tulowitzki has slowed down just a bit – however, that doesn't mean his career is over.
In his 13 seasons, Tulo has hit 225 home runs, drove in 780 runs and has a career average of .290. That is more than impressive.  Now Tulowitzki is available for fans to obtain on MLB The Show 19 if they can make it to the big show!
Ty Cobb reward
Ty Cobb is arguably one of the best players to ever suit up in the majors. Many of his great records may have been broken, but at one point and time, Ty Cobb was the best in the game. The once all-time hit leader and stolen base king is now one of the most sought-after rewards on MLB The Show 19!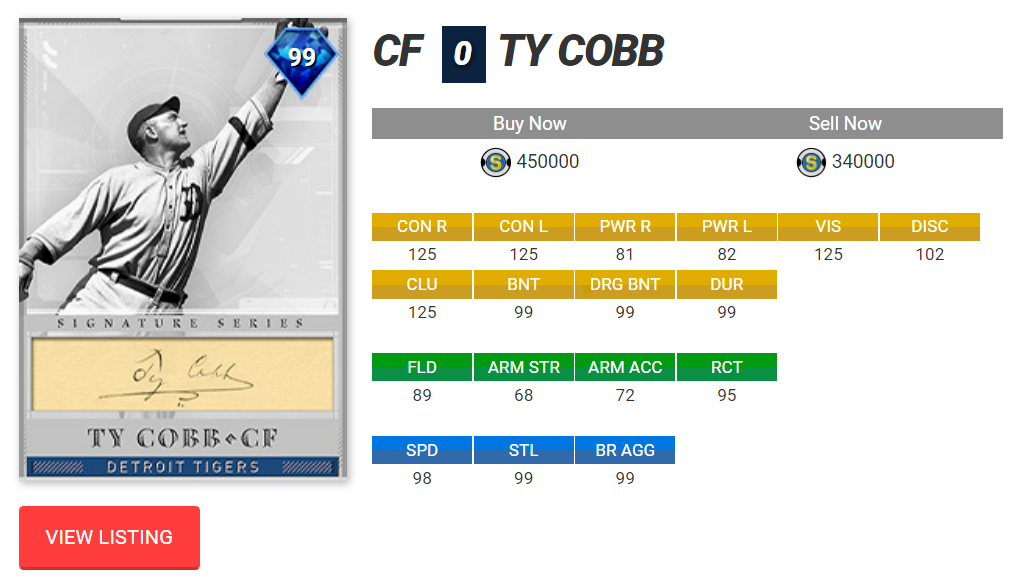 To obtain a Signature Series Ty Cobb or Signature Series Troy Tulowitzki you must make it to the World Series ranking. When you do, you get a choice pack to choose from Cobb, Tulowitzki and last season's player items of Signature Series Lefty Grove or Signature Series Rod Carew. No matter which Signature Series pack you choose, you can't go wrong!
Be sure to keep up with all the latest MLB The Show 19 news and rumors right here.