MLB The Show 19 gameplay has officially been out for one week and fans are still buzzing! From the new "Road To October" feature to the improved contact hitting, The Show is better than ever. Player ratings for the latest release have been out for some time. However, following the latest update, we are going to break down the current MLB The Show 19 Top 25 pitchers in the game right now.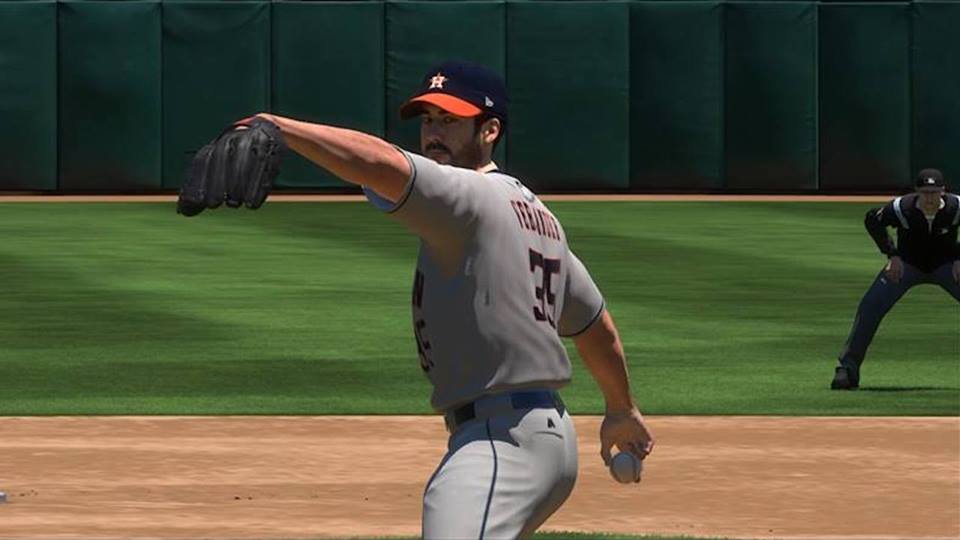 MLB The Show 19 Top 25: Sale or Scherzer No. 1?
When it comes to pitchers, some are just head and shoulders above the rest. One of the best features of MLB The Show's rating system is that they see the game a bit differently. Of course, it is based on the players' performance on the field, but just like most ratings or rankings, it is always up for debate. That is the beauty of the game!
So, who is No. 1?
The way the 2019 season began, it is hard to say why Chris Sale or Max Scherzer would be debated about being No. 1. That honor could go to Detroit's Jordan Zimmermann.
Through two games, Zimmermann has a 0-0 record but has been lights out for Detroit. In 13.2 innings pitched (vs. Toronto and the NY Yankees), the hard-throwing right-hander has 10 strikeouts, an ERA of 0.66 and a WHIP of 0.585. Those are video game-like numbers!
Ironically, Zimmermann wasn't even in the MLB The Show 19 Top 25 list of pitchers when the game was released just over a week ago. Here is a look at the top pitchers in the game, but this list will surely be changing soon!
Starting Pitchers Top 25:
Chris Sale (Red Sox) 98 L
Max Scherzer (Nationals) 97 R
Jacob deGrom (Mets) 96 R
Corey Kluber (Indians) 94 R
Noah Syndergaard (Mets) 93 R
Aaron Nola (Phillies) 92 R
Justin Verlander (Astros) 91
Trevor Bauer (Indians) 90 R
Stephen Strasburg (Nationals) 90 R
Blake Snell (Rays) 89 L
Carlos Carrasco (Indians) 88 R
Gerrit Cole (Astros) 88 R
Zack Greinke (Diamondbacks) 88 R
James Paxton (Yankees) 88 L
Madison Bumgarner (Dodgers) 87 L
Patrick Corbin (Nationals) 87 L
Clayton Kershaw (Dodgers) 87 L
Walker Buehler (Dodgers) 86 R
Kyle Hendricks (Cubs) 86 R
Miles Mikolas (Cardinals) 86 R
David Price (Red Sox) 84 L
Jon Lester (Cubs) 84 L
Matt Strahm (Padres) 84 L
Jameson Taillon (Athletics) 84 R
Luis Severino (Yankees) 83 R
Kyle Freeland (Rockies) 83 L