Baseball is back, and with the recent MLB Opening Weekend, there were plenty of impressive performances. In honor of the season start, MLB The Show 20 Diamond Dynasty is now featuring a free pack for all players. It allows for the choice of
MLB The Show 20 Diamond Dynasty: How to claim a free pack
On Tuesday, MLB The Show 20 Diamond Dynasty brought in more content including new Headliners Set 38 packs featuring Don Sutton. They also revealed a new Collection Reward with Mike Trout Prestige. In addition to all that, they're giving fans yet another free pack. MLB The Show gave one away ahead for their Opening Weekend promotion and now has another in celebration of the weekend.
The new one is a Topps Now Choice Pack which gives gamers their choice of two of three Diamond player items.
To get the pack, you can go on the game's main menu to where it says "Free Pack" and choose that. Or, head into Diamond Dynasty. You'll find the same "Free Pack" option on the menu there. Choose that and you'll go into the Pack Store, where the free pack is shown with a cost of zero MLB The Show Stubs. Grab your pack there.
Once you've selected the pack, you'll "confirm" the purchase, which is free. From there, you'll get to open the pack and make your selections of which two Diamond players you'd like.
Who's in the Topps Now Choice Pack?
There are three Diamond players in the Topps Now Choice Pack. They include one pitcher and two batters. For the batters, the first option is a strong one with Atlanta Braves left fielder Marcell Ozuna. He brings Diamond Hitting and Defense on his card, with attributes shown below.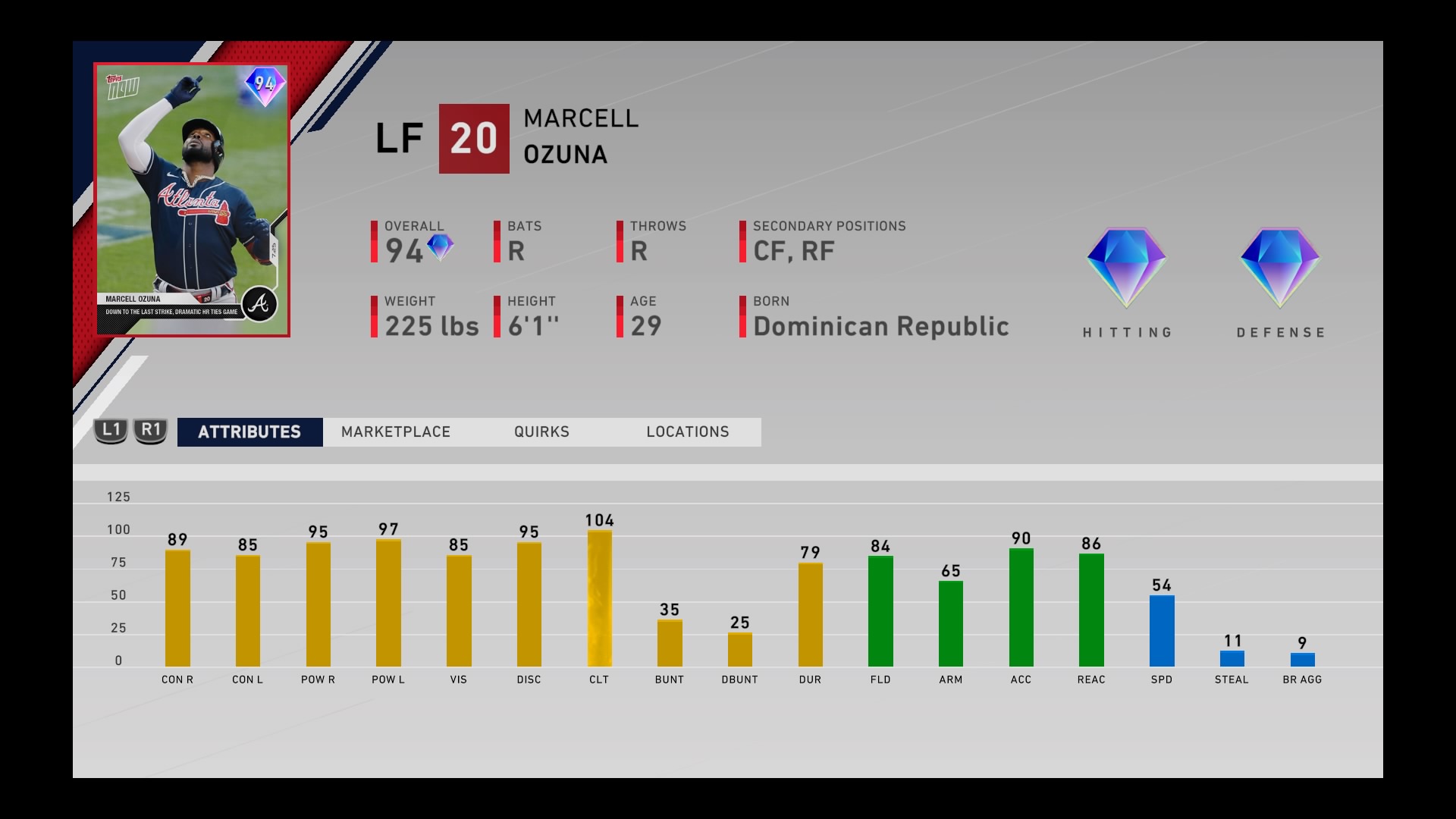 The other batter is Ji-Man Choi of the Tampa Bay Rays. He started off the season by displaying his switch-hitting abilities and connected on a homer as a righty early on. Here's a look at his Diamond card available in the pack:
Last but not least, is a player to add to your bullpen. It's Kyle Hendricks of the Chicago Cubs. The starting pitcher doesn't bring much throwing velocity but has 99 Stamina and 95 Control when it comes to his time on the mound.
All three of the above players can make great additions to a Diamond Dynasty lineup. Which two are you taking for your roster?
Visit our MLB news page to stay updated on the latest game developments.