The final MLB The Show Challenge for the month of July has arrived. Where is the time going? The last matchup will feature Texas Rangers slugger Hunter Pence taking on Seattle Mariners lefty Yusei Kikuchi.
Hunter Pence thriving in Texas
Hunter Pence spent his first 12 seasons in the National League. While he is best known for his years in San Francisco, Pence also had stints with Houston (when they were still an NL team) and Philadelphia before landing in Texas in 2019.
Pence has already well surpassed his stats from last season and seems to have been rejuvenated in the Lone Star state. The right-handed slugger is currently hitting .290 with 15 home runs and 50 RBI.
With an OVR of 76, gamers playing as Pence now will prepare to battle Seattle's Yusei Kikuchi in this weeks MLB The Show challenge.
Kikuchi tries to rebound
Seattle Mariners pitcher Yusei Kikuchi hasn't had the best first season in the majors. With a 4-7 record and a WHIP near 1.50, the lefty has struggled a bit since leaving the Japanese league.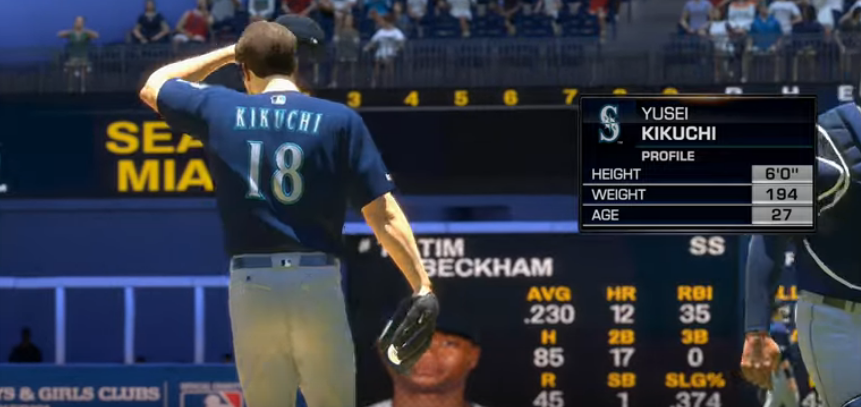 The good news is the 28-year old has plenty of upside as proven by his abilities in the shown in Japan. Kikuchi was dominant in 2017 and 2018 with records of 16-6 and 14-5. Mariners fans are hoping Kikuchi turns it around and becomes a force in the American League.
Right now his OVR on MLB The Show is set at 72 after trending down during July. Kikuchi dropped from a 76 to 72 in the attest mid-July ratings.
This week gamers want to see Yusei Kikuchi get roughed up a bit, during the weekly challenge that is! The top 100 rated gamers will win some cool MLB swag, autographs or great prizes they can use on MLB The Show.
This week's challenge between Yusei Kikuchi and Hunter Pence is officially live, so what are you waiting for? Go earn those prizes gamers!