Sometimes the best performances in basketball come virtually. As the NBA continues to find a way to complete the 2019-20 season, gamers are continuing to put in work on NBA 2K20. After some impressive stats were sent to the MyTeam people, it meant it was time to unveil new NBA 2K20 Spotlight Sim cards. Those went to big men Brook Lopez and Darko Milicic, among others with one player getting a new Galaxy Opal.
Milicic, Lopez earn new NBA 2K20 Spotlight Sim Cards for in-game performances
When gamers achieve impressive, and sometimes unrealistic in-game stats, NBA 2K20 Spotlight Sim cards are the result. That's the case for the man who many forgot from the 2003 NBA Draft as he was the infamous No. 2 pick sandwiched between LeBron James and Carmelo Anthony.
One gamer was able to score 51 points in a game using Milicic on the Minnesota Timberwolves. Not only that, he achieved a triple-double which also included 15 boards and 10 assists. That brought the following brand new Darko 92 overall Amethyst card.
Joining Mr. Milicic in the group is Milwaukee Bucks big man Brook Lopez. He's been known to knock down threes and definitely has the scoring ability. In 2K20, a gamer was able to In 2K20, one gamer achieved an out of this world quadruple-double consisting of 100 points, 19 rebounds, 11 assists, and 10 blocks. That's just craziness and it means there's now a 98 OVR Pink Diamond for Lopez.
In addition to Lopez and Milicic, Tim Leger got a new 95 OVR Diamond for knocking down 33 three-pointers en route to 104 points. Wally Szczerbiak was awarded a new Pink Diamond for a 92 points performance. However, the best new card went to former NBA star Sarunas Marciulionis. The SG/PG had 53 points and 21 assists, resulting in an all-new Galaxy Opal for him as a member of the Golden State Warriors.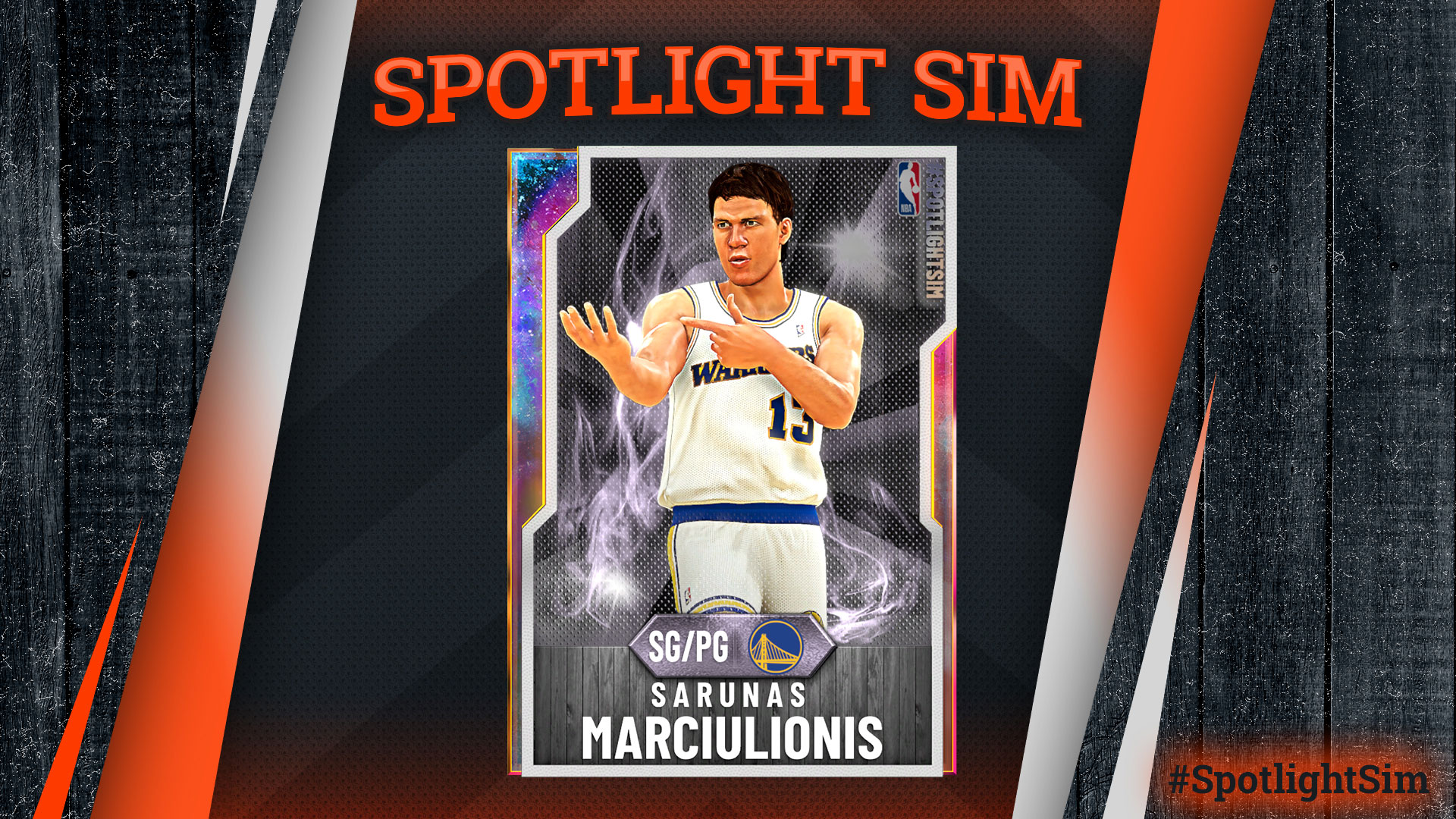 Where to get the Sim cards, latest costs
The NBA 2K20 Spotlight Sim cards are available through the League Moments Series 2 packs. These start at just 2,812 VC or 3,750 MT for a base pack. A Standard pack is 3,750 VC or 4,500 MT, and a Deluxe Pack is 5,625 VC or 6,000 MT. There are also 10-pack and 20-pack boxes available.
On the Auction listings, that new Marciulionis GO card is going for 100,000 MT on PS4. Milicic is going for 5,000 to 10,000 MT. Legler listings are in a range of 20,000 to 25,000 MT, while Brook Lopez is going for a solid 100,000 for that new Pink Diamond card.
Will you be picking up any of the new Spotlight Sim player cards?
For more updates about the game, visit our NBA 2K news page.