When the next-generation version of NBA 2K21 arrives next month, gamers can look forward to a whole new addition to the game. As of Wednesday, it was revealed that there will be an NBA 2K21 WNBA MyPlayer creation suite available, allowing gamers to create women's players in the game. Additionally, there will be a MyWNBA Franchise, and an online mode called The W for the next-gen version of 2K21.
MyWNBA Franchise mode revealed for next-gen
In a new 2K Courtside Report, Felicia Steenhouse, Senior Producer for NBA 2K21 dropped the latest details about NBA 2K21 WNBA offerings in next-gen. There will be a fully customizable, multi-season WNBA Franchise mode as part of the next-gen experience. It will be known as MyWNBA mode.
The Franchise will include setting up league rules, dealing with finances, participating in a draft, and much more. There are also Online Leagues to compete with friends, and various role-playing elements to experience WNBA just like a GM would.
MyWNBA is basically a lot like what 2K fans have experienced already for running their own NBA leagues, only it gives the WNBA its own Franchise mode on Next-Gen.
NBA 2K21 WNBA MyPlayer creation available in next-gen
Franchise is just one part of the new WNBA next-gen experience, though. Similar to the NBA 2K21 MyPlayer, there will now be the option to create an NBA 2K21 WNBA MyPlayer.
With this, gamers can customize women's basketball players as they choose from a variety of player types, attributes, and physical details for their new stars. A WNBA MyPlayer then participates in the 12-team WNBA league for their career, but it goes beyond that.
A new video (below) showcases the MyPlayer customization with WNBA great Candace Parker narrating.
Gamers will also make choices that impact their WNBA MyPlayer on and off the court. This includes choosing what sort of career to participate in beyond basketball whether it be a coach, fashion icon, influencer, or entrepreneur.
MyPlayers will be able to earn MyPoints to help with progressing their career and skills as they continue on. It definitely will give a nice new alternative to the MyPlayer situation on next-gen consoles.
The W Online also exclusive to next-gen
In addition NBA 2K21 WNBA MyPlayer creation and a dedicated Franchise mode, there will also be an online mode. The W Online will be an exclusive 3v3 multiplayer experience.
In this mode, gamers take their NBA 2K21 WNBA MyPlayer online to compete against other MyPlayers. Based on the early indicators, this particular online mode will really put a spotlight on the visuals for next-gen consoles.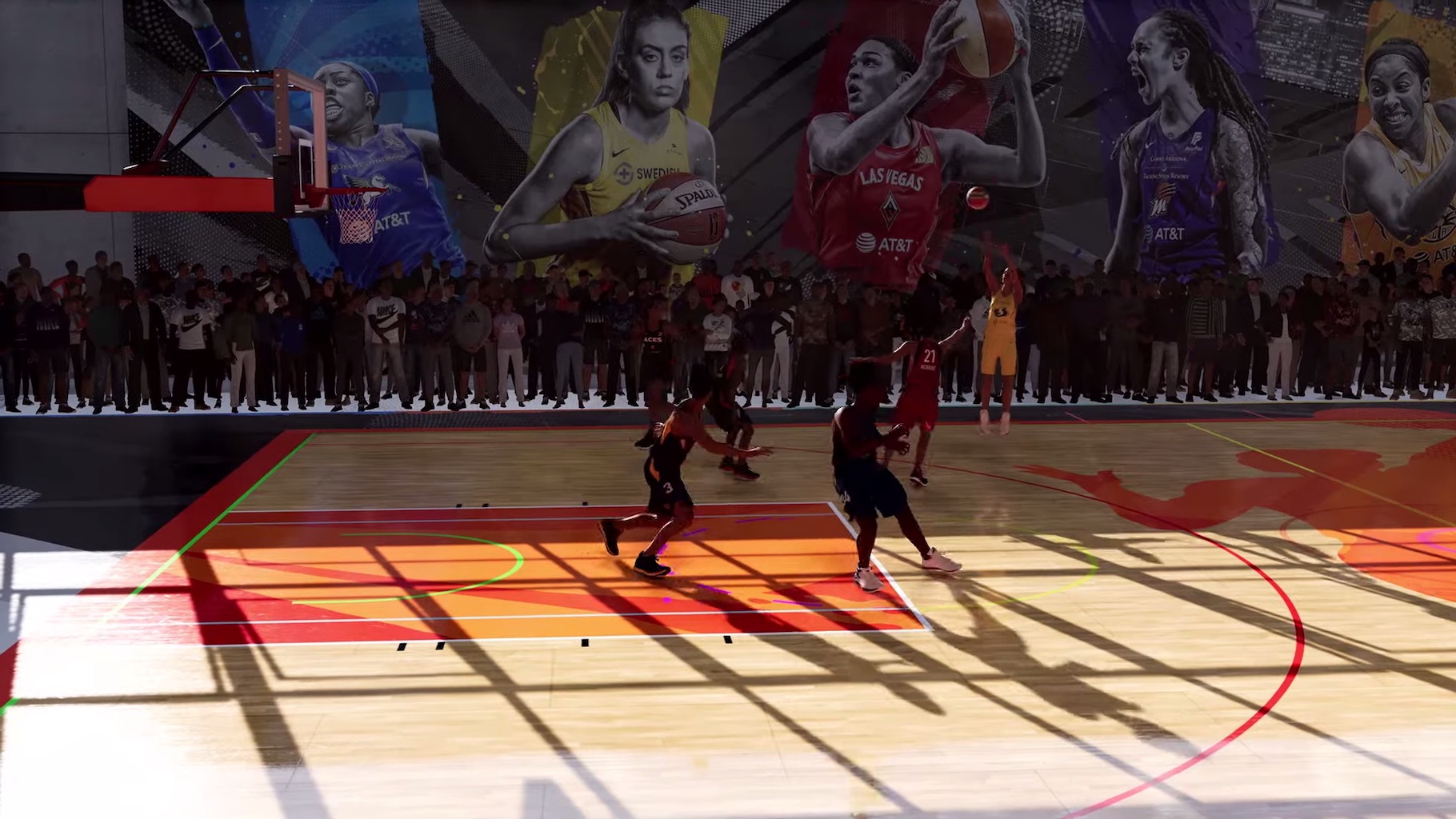 As mentioned above, MyPoints are important to boosting one's MyPlayer. Gamers will earn these through The W Online games to help progress their careers and unlock exclusive gear.
Basically, the additions of the WNBA in these ways will broaden the overall audience for NBA 2K21's basketball simulation experience. It will also help showcase some of what next-gen is capable of.
"We're really proud to continue our great partnership with the WNBA and introduce players to The W," stated Visual Concepts senior producer Felicia Steenhouse. "Being able to recognize yourself both on and off the court is incredibly important to us. The W helps us elevate women's basketball and highlights the starpower of the WNBA."
The NBA 2K21 Next-Gen Edition officially arrives on the release dates for the new consoles. Microsoft's Xbox Series X/S arrives on November 10. Sony's PlayStation 5 comes out on November 12.
Gamers can purchase a copy of the Next-Gen game for $69.99. Alternatively, gamers who bought Mamba Forever Edition on current-gen consoles get the next-gen edition of the game free, on the same brand console.
See more details on all of the next-gen WNBA content at the 2K Courtside Report here.
Visit our NBA 2K news page for the latest game updates.