With the NBA 2K22 game coming soon, we're finally getting to see more details about the various modes and features in the basketball sim game. One of the popular modes with each 2K release is MyTeam, where gamers assemble dream squads complete with players from the past and present. A new NBA 2K22 MyTeam trailer has now arrived, as well as more details about what key features will appear in the mode.
New NBA 2K22 MyTeam trailer drops online
The new NBA 2K22 MyTeam trailer features a who's who of stars from many generations wearing all sorts of uniforms. With MyTeam you can have Julius "Dr. J" Erving in a Golden State Warriors jersey or Allen Iverson playing point guard for your squad wearing Hornets teal. Kevin Garnett is seen slam-dunking as he wears the black, red, and white of the Miami Heat.
Other stars pop up throughout the trailer including LeBron James, Kobe Bryant, Michael Jordan, and Zion Williamson. There are also several all-time great squads including legendary Boston Celtics like Bob Cousy, Larry Bird, and John Havlicek.
The trailer not only previews players in various jerseys but also runs through what's on the way with this year's MyTeam. That includes the return of Seasons for special level rewards, Unlimited, Limited, Domination, and Triple Threat games.
Along with the aforementioned returning features of the mode, NBA 2K22 MyTeam will also get some key updates including more customization, new Event cards, and Triple Threat Online: The 100.
What is Triple Threat Online: The 100?
In the 2K MyTeam, Triple Threat is a popular game mode where gamers take a trio of their players onto the court for a 3-vs-3 game. The object is usually the first team to get to 21 points wins, although it has to be by a margin of at least two points.
There is a Triple Threat Offline or Online option in MyTeam. With Offline, gamers are battling a CPU three-man squad. With Online, gamers go against other players online. Both options typically give rewards after each win including MT, Tokens, packs, and player cards. There are also bigger rewards available as gamers reach higher tiers, as well as Vault Prizes.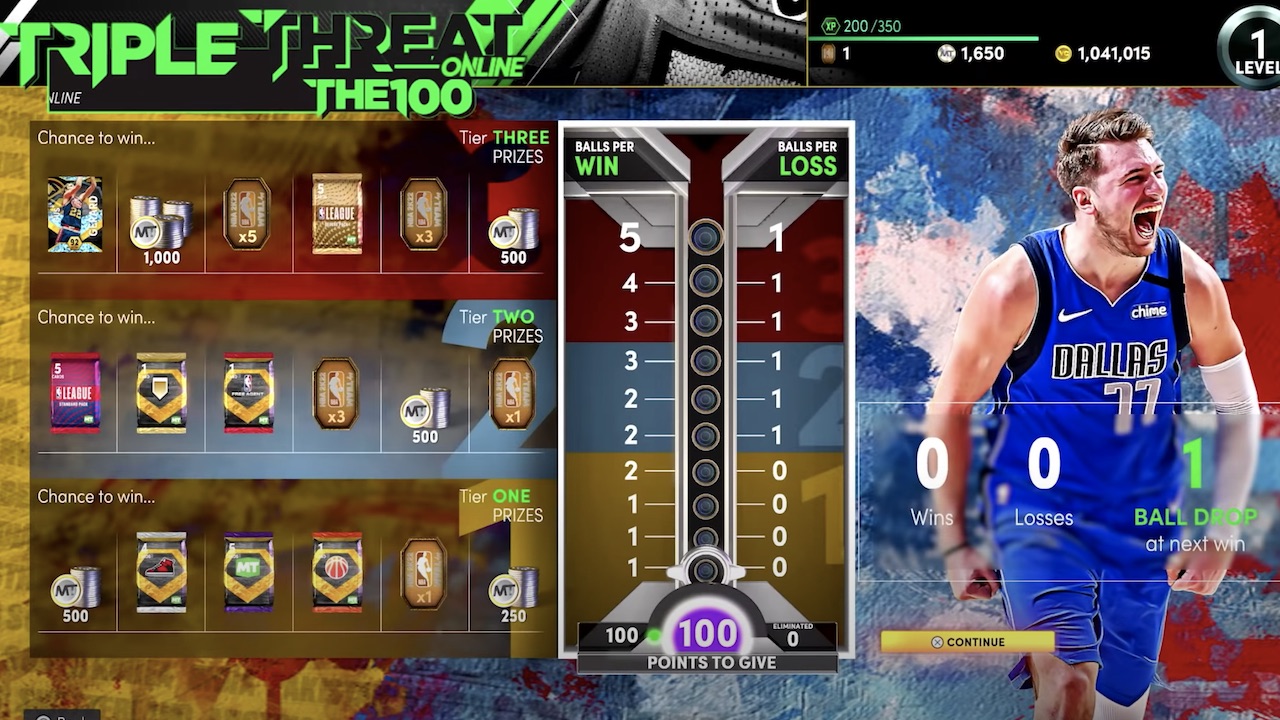 The NBA 2K22 MyTeam Trailer above revealed Triple Threat Online: The 100 which "puts your defensive skills to the test." In this mode, gamers play a standard Triple Threat game against an online opponent.
After each game, your opponent's points total is subtracted from your 100 points. Gamers climb up levels as they go until their score gets down to 0. "The more stops the better the rewards," according to the trailer narrator.
MyTeam Draft Mode, More team customization, and new event cards
The trailer also covers the new MyTeam Draft mode. This is another online mode where gamers will get to draft players for their MyTeam lineup from a "constantly-updated pool of player cards." It seems similar to MLB The Show's Showdown mode which has a similar draft aspect and unlockable rewards.
Gamers will also get an increased level of customization with NBA 2K22 MyTeam mode. There will be a new selection of jerseys and also additional stadiums that teams use throughout the real NBA season. The addition of Court Cards will allow for ultimate customization of where your team plays its games.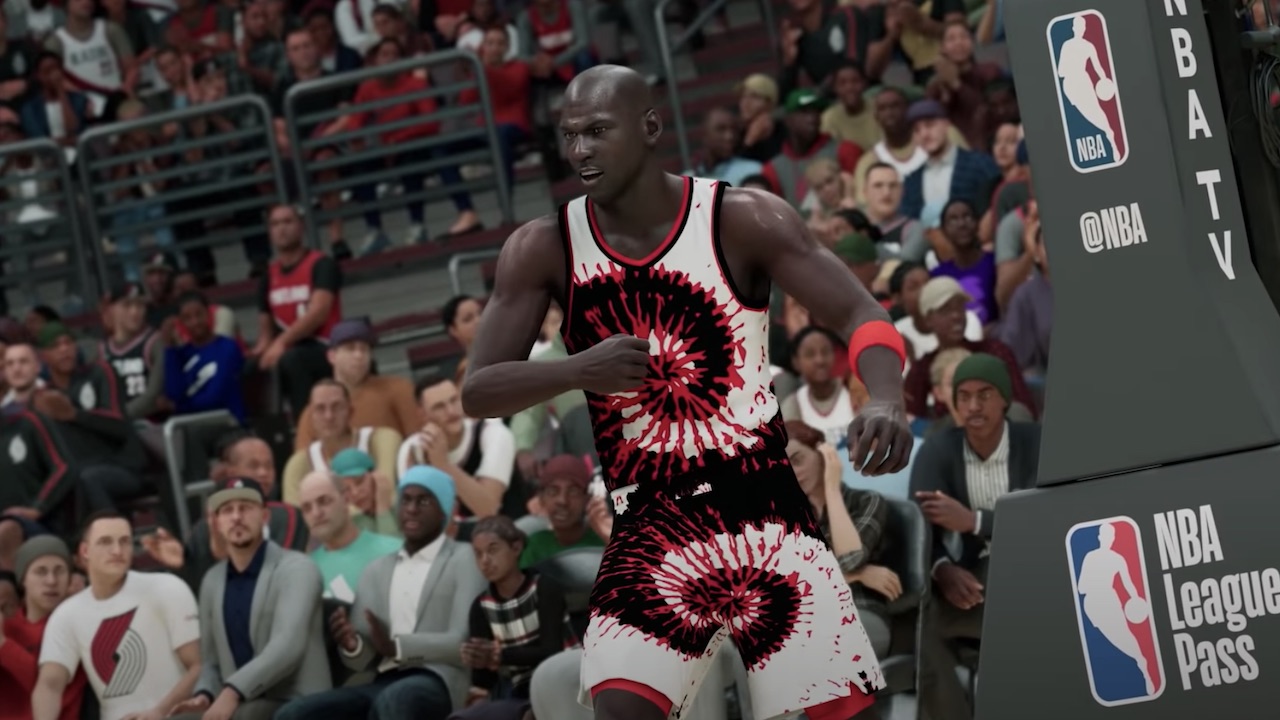 There will also be new Event cards that correlate with each of the 2K22 Seasons in MyTeam. Based on early details, Season 1 of NBA 2K22 MyTeam will feature a mural gamers can assemble in honor of cover star Luka Doncic. By completing the mural of cards, gamers will earn a 92 overall Diamond Luka Doncic for their MyTeam roster.
Based on all of the above, there will be plenty of ways for gamers to enjoy their preferred style of MyTeam, whether online or offline, beginner or advanced!
The NBA 2K22 release date is September 10, 2021, for PlayStation 4, PS5, Xbox One, Xbox Series X/S, Nintendo Switch, and Windows PCs.
Visit VGR's NBA 2K page for more of the latest game updates.