With a new NBA season ahead, we also can look forward to the newest NBA 2K game, NBA 2K23. What do we know so far about NBA 2K23? Let's go over news and rumors surrounding the release date, cover athlete, and more.
NBA 2K23 Release Date
So far, there is still no official release date announced for NBA 2K23. But we can make some predictions about the likely release timeframe for the game based on what has happened in previous years.
NBA 2K22 released on September 10th, 2021. NBA 2K21 released on September 4th, 2020. NBA 2K20 released on September 5th, 2019. NBA 2K19 released on September 7th, 2018. It has been most common for the games to come out on the first Friday of September. But this has not been the case when that Friday falls super early in the month as it does this year.
So, looking ahead for this year, the most likely release day would be the second Friday, which is September 9th, 2022.
When Will the NBA 2K23 Trailer be Revealed?
Over the past four years, reveal trailers have appeared on June 5th for NBA 2K19, July 1st for NBA 2K20, June 11th for NBA 2K21, and July 14th for NBA 2K22.
It looks like the trailer usually comes out in the early to mid-part of June or July. Since June is almost over, a trailer during the first couple weeks of July seems most likely. That is right around when we will probably be able to pre-order NBA 2K23.
NBA 2K23 Cover Athlete Predictions
The trailer for NBA 2K23 should reveal the cover athlete. But in the meantime, we can only guess. Some predictions we have seen for the cover athlete for NBA 2K23 include Ja Morant, Nikola Jokic, Jayson Tatum, Joel Embiid and Stephen Curry.
NBA 2K23 Ratings: Who Will be the Highest-Rated Player?
BetUS is offering wagering on NBA 2K23 player ratings. Here are their predictions:
Kevin Durant (Brooklyn Nets) – 97
Giannis Antetokounmpo (Milwaukee Bucks) – 97
LeBron James (Los Angeles Lakers) – 96
Stephen Curry (Golden State Warriors) – 96
Kawhi Leonard (Los Angeles Clippers) – 96
Nikola Jokic (Denver Nuggets) – 96
Joel Embiid (Philadelphia 76ers) – 96
James Harden (Philadelphia 76ers) – 96
Luka Doncic (Dallas Mavericks) – 96
Damian Lillard (Portland Trail Blazers) – 94
Will there be an NBA 2K23 Demo?
While it would be exciting to get a chance to preview NBA 2K23 through a trial or demo, there was no early access of any nature for NBA 2K22. For that reason, we do not think there is likely to be a trial or demo for NBA 2K23 either.
NBA 2K23 Price and Platforms
It is typical for there to be three editions of NBA 2K games, and this year we expect the same. Last year, the editions were the Standard Edition, the Cross-Gen Digital Bundle, and the Special Edition. £59.99/$59.99 was the pricing for previous gen Standard Edition, and £64.99/$69.99 was the pricing for the current gen Standard Edition. The cross-gen Digital Bundle was priced at £74.99/$79.99. Gamers paid £84.99/$99.99 to own a copy of the NBA 2K22 NBA 75th Anniversary Edition.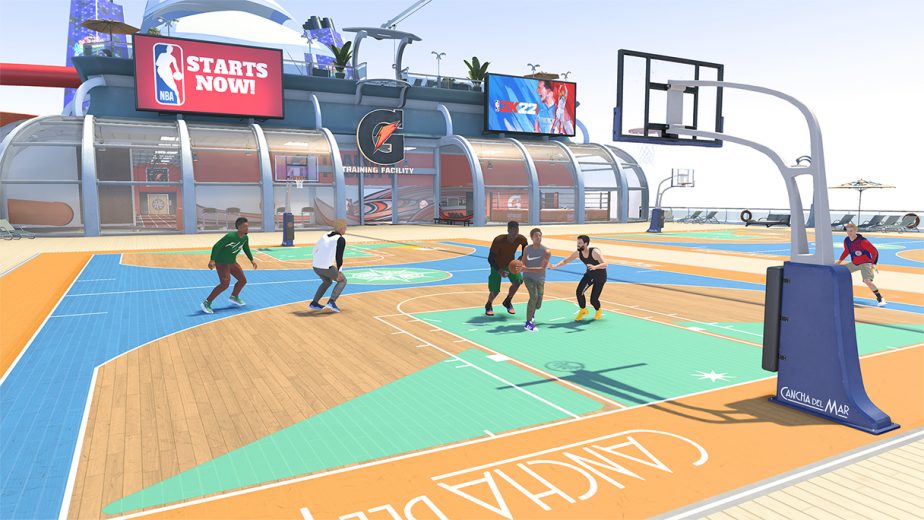 While the pricing for this year's editions may be different from last year's, all in all, the options available across platforms will probably not differ all that much. So, based on your experiences last year, it should not be difficult to decide on an edition this year.
There is still no official NBA 2K23 pre-order date. But the pre-order window for the game will most certainly be in July.
Thankfully, the wait to find out more about NBA 2K23 is almost over. If you are looking for something to entertain you in the meantime, take a look at some reasons to consider trying fantasy basketball. You could also bet on the NBA 2K23 player ratings or cover athlete. As we find out more about NBA 2K23, we will update you in our NBA 2K news section.