On December 13, the good folks from EA Sports dropped a new NBA Live 19 title update. The latest one accounts for some recent roster changes including a three-team trade and signings. In addition, there have been some adjustments in terms of shooting the ball and fatigue. Here's a look at what gamers can expect from the latest NBA Live 19 title update on their favorite basketball game.
NBA Live 19 Title Update: Cavs-Bucks players swap, Noah signing
A number of teams got key roster updates within the new NBA Live 19 update. That includes the Milwaukee Bucks, Cleveland Cavaliers, and Washington Wizards. The three teams engaged in a trade last week that brought Matthew Dellavedova back to the Cavs along with John Henson. It also sent George Hill and Jason Smith to the Bucks, while the Wizards picked up Sam Dekker in the deal. These players are now on their new teams with proper jersey numbers. The latest Cavs' roster changes also arrive not long after they moved Kyle Korver to the Utah Jazz in the previous NBA 19 update.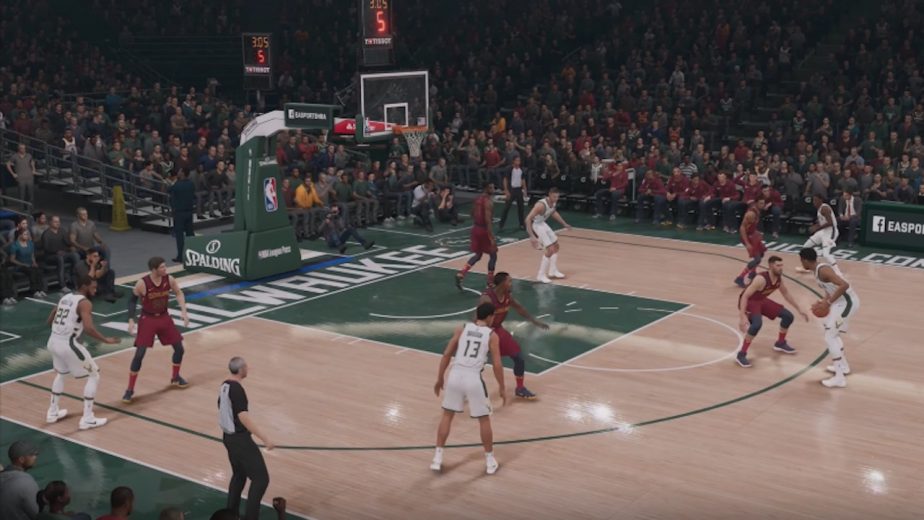 In addition, several NBA veterans signed some deals with new squads. Former NBA Defensive Player of the Year Joakim Noah is now a member of the Milwaukee Bucks. He'll wear the No. 55 jersey. Also, NBA champion Nick Young may have lost his spot on the Golden State Warriors, but he's now a member of the Denver Nuggets. Young will have the opportunity to play for another Western Conference contender and now gamers can try their luck with him in the Mile High City.
NBA Live 19 Title Update: Gameplay tuning tweaks shot, fatigue
The latest title update brings gameplay tweaks in terms of shooting as well as ball carrier fatigue. Jump shots for the players who can "shoot at higher percentages while moving forward or laterally" will still have Green releases. However, there won't be a Green release available when a player of this caliber is sprinting up the court.
In addition, they adjusted variables for shot percentages around the rim. They've basically tweaked this so that openness or being contested will play more of a part in the shot percentage. So now, defenders can impact those close-up shots better than before by playing good defense. This should help make the NBA 19 gameplay a bit better than it was before.
🚨 Title Update for #NBALIVE19 is live!

Find out what scoring changes were made to 3v3: https://t.co/dOgpDi1spm pic.twitter.com/j1vEhczswk

— EA SPORTS NBA LIVE (@EASPORTSNBA) December 13, 2018
Another gameplay adjustment comes in terms of ball carrier fatigue. If a player has run out of short-term stamina, fatigue will drain a bit slower than before. When short-term stamina is full, the fatigue will drain a bit faster than before. The developers wanted to balance out how fatigue was unfairly impacting already-drained players.
Additional NBA Live 19 Title Update changes
Other changes that came with this NBA Live 19 update included a restructured Court Battles" Tiers system. They subtracted from two of the tiers and added an "Own 12 Courts." Players can buy the fourth tier along with the other tiers (Own 2 Courts, Own 4 Courts, Own 7 Courts)100 RP. This should please quite a few gamers who participate in the 3v3 games.
In addition to that, there are bug fixes, new commentary reactions (for ankle break moves), banter logic improvements, and more. Check out the full update notes here.
What is your favorite part of the new update, or what are you hoping they add? Let us know in the comments. You can see more of our news about the game at our NBA Live page.