Start making more space for you amiibo collection because there's more along the way. Nintendo have announced that they're releasing three new amiibo for Super Smash Bros. Ultimate.
Ridley, Inkling and Wolf are coming to the Super Smash Bros. series of #amiibo! These amiibo will arrive 12/7 and will retail for $15.99.

Looking for an original Super Smash Bros. amiibo? Many of these will also be re-released starting later this year and will be $12.99 pic.twitter.com/Pd32ehkuCZ

— Nintendo Versus (@NintendoVS) July 12, 2018
Get Ready for More Amiibo
New amiibo for Ridley, Inkling, and Wolf will come out on 12/7 alongside Super Smash Bros. Ultimate. Additionally, previously released amiibo for Smash Bros. will get rereleased the same day. The new amiibo will cost $15.99 and the rereleased ones will cost $12.99.
Reproducing amiibo from the previous Smash Bros. set sounds like a daunting task, but if there's one company that can do it, it's Nintendo. With over 66 fighters announced and potentially more to come, there's going to be plenty of figures to choose from. It's possible that the reproduced figures will have different poses or sculpts for more popular characters.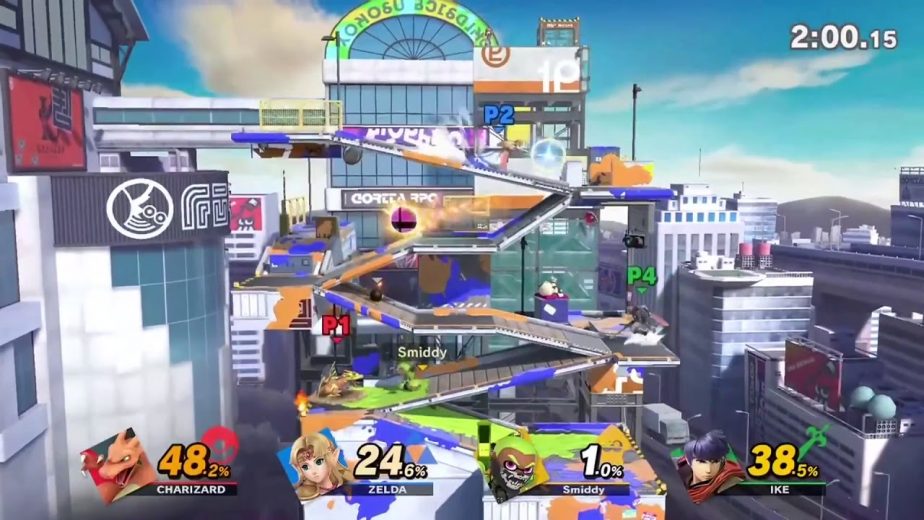 Since the release of Smash Bros. on the Wii U in 2014, Nintendo have been releasing amiibo figures that interact with certain games. Since then, they've released amiibo sets for Splatoon, Mario Party, and Animal Crossing: Amiibo Festival among others. Furthermore, characters such as Ryu from Street Fighter and Cloud from Final Fantasy VII have also gotten their own figures.
Some Super Smash Bros. Ultimate characters such as Ice Climbers, Pichu, and Snake have yet to have their own amiibo figures. That being said, it's possible those will be announced closer to the game's December release date.
Super Smash Bros. Ultimate will feature every character that has appeared in the series, even ones added as DLC. Third party characters such as Cloud, Ryu, Sonic, and Solid Snake will be included too. From popular characters like Mario and Link to characters like Wii Fit Trainer and Palutena, there's something for everyone.
Are you excited for Super Smash Bros. Ultimate? Will you be picking up any amiibo for it? Let us know in the comments section below. We'd love to hear from you.