This month, Respawn will be launching their annual Halloween-themed Apex Legends event, though things will be a little different this year. Tomorrow, on the 12th of September, the Apex Legends Monsters Within event is due to begin. It will remain live in-game until the 2nd of November, giving players plenty of time to participate.
The Apex Legends Monsters Within Event
The headline feature of the Apex Legends Monsters Within event is Shadow Royale; a returning fan-favourite from past Halloween events. In Shadow Royale, slain Legends rise again as Shadow-Forms, gaining infinite lives and other buffs until the last Legend still alive has fallen. Over in the game's Arenas mode, players will be able to fight on a new map; Encore. Taking place on the planet of Boreas, homeworld of Seer, Encore is a very different map, visually-speaking. The space is relatively open, allowing for more long-range opportunities.
During the event, players will have access to an event-exclusive prize track. In a twist to the usual format, however, each week of the event will have its own 3,000 point track, with different rewards available. Players will be able to earn points by completing in-game challenges, as per usual. The prizes include Apex Packs, cosmetics, and in the third and final week, a new Loba skin.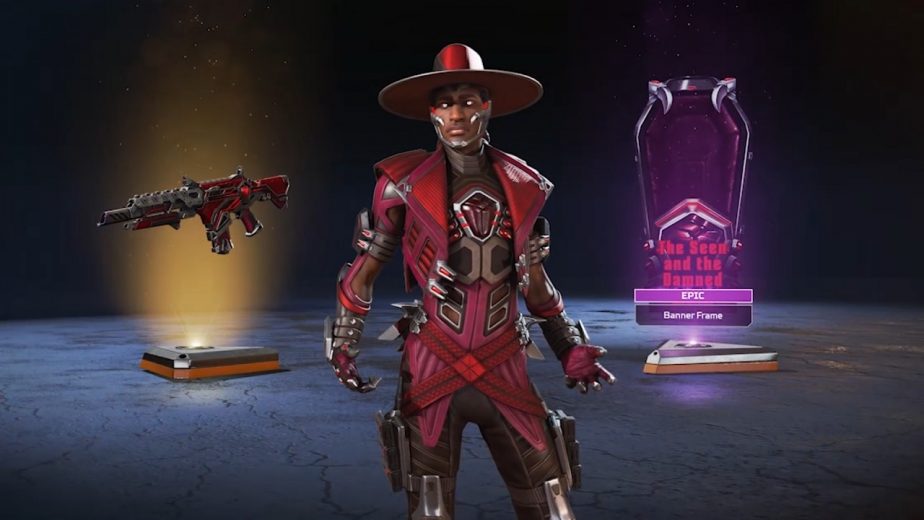 In addition, players will be able to purchase new limited-edition Monsters Within Packs. Available for 400 Apex Coins, these new type of packs each contain a set of event-themed cosmetics for a specific Legend. "Full Moon Over Skull Town," for example, features a skin for Revenant that gives him a werewolf-like appearance. Halloween cosmetics from past events will also be available to purchase from the in-game store. In fact, from the 26th of October to the 1st of November, several old bundles will be returning to the store in the Dia de Los Muertos sale.