A recent update to Battlefield 5 made some significant changes to the Time-to-Kill (TTK) balancing in the game. The TTK and TTD (Time-to-Death) are some of the game's most central balancing aspects. Ensuring that the two are balanced is one of DICE's top priorities. While intended to be a fix, the latest patch has been met with criticism from players. As a result, the studio has now added Battlefield 5 playlists featuring the old balancing.
DICE's New Battlefield 5 Playlists Featuring the Old TTK Balancing
Following the player backlash, DICE published an open letter to fans apologising for the studio's silence in the days following the update; "We've seen it's been a big talking point and causing a divide in the community, which was never the intention. We have been listening closely to what you've all been saying."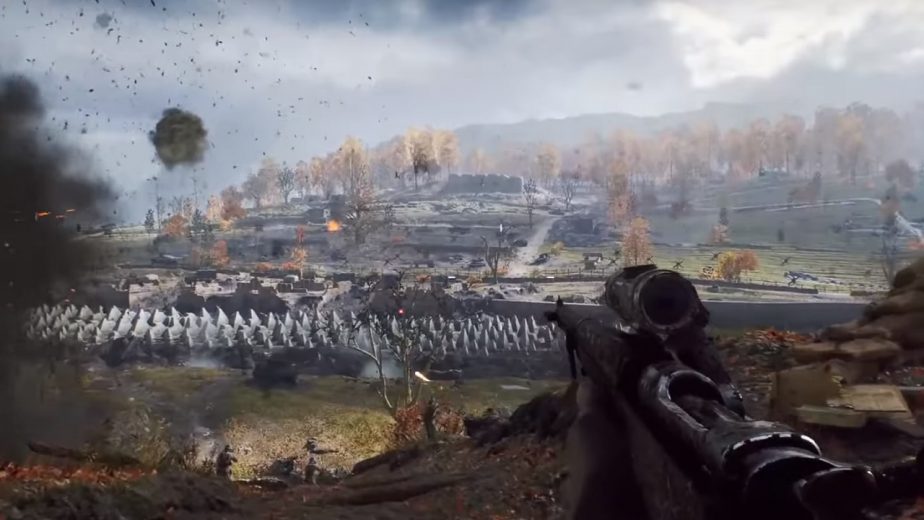 According to DICE, the reason why TTK was changed now was down to something of a division between new and veteran players; "The intent came from us observing that new players are having a very hard time with the game compared to our core players, and we wanted to see if we could improve this over the holidays so more players can have a great time. As many of our veteran players know, Battlefield games constantly evolve and change over time in our collaboration with the community. Battlefield 5 is no exception."
Initially, DICE added a "Core" playlist for the Conquest game mode. This playlist features the old TTK balancing, giving dissatisfied players an alternative to the new changes. However; "We heard your feedback that many of you prefer the old TTK values, with one playlist featuring only Conquest using the "Core" settings clearly not being enough."
As a result, DICE will be adding a host of new Core playlists sometime next week. This will add a Core version of every playlist in the game, instead of just for the Conquest mode. DICE plans to update the Battlefield 5 community next week once the playlists have been put into the game.