CD Projekt Red has published a new entry in their Cyberpunk 2077 blog; a series which examines the E3 story trailer frame-by-frame while delving into the lore of Night City. This entry highlights how show-business dominates in Night City, and explains the invasive concept of "braindance".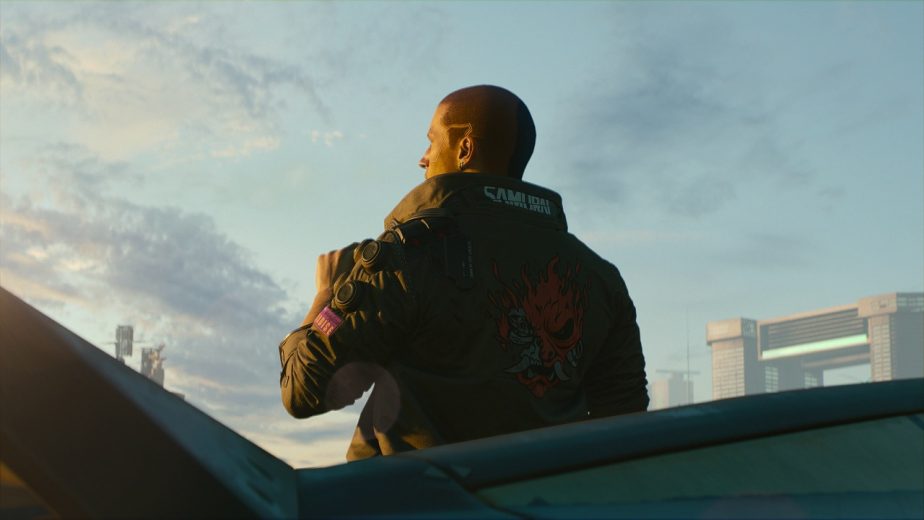 Show-Business in Night City
The silver-skinned woman who appears on a red carpet in Cyberpunk 2077's story trailer is apparently a famous musician named Lizzy Wizzy. The Cyberpunk 2077 blog describes her as "a modern and controversial star," and the only human member of "Lizzy Wizzy and the Metadwarves." Her name can also be seen on the holographic posters over the building in front of her. Another band mentioned in the blog is "Samurai"; the band depicted on the back of the protagonist's jacket. CD Projekt Red states that Samurai is an old band whose rebellious music challenged the system. The blog goes on to explain that while poverty is a serious problem in Night City; (As detailed in their last blog post.) the city's show-business is a thriving industry.
What is "Braindance"?
A big reason for the success of the industry in Night City, explains the blog, is the popularity of "braindance". This technology allows someone to share their memories and emotions digitally; "It enhances consumed mass media and, in many cases, leads to braindance addiction as people crave the life of luxury. Actors are hired specifically to perform these superficial memories, and celebrities are completely stripped of privacy as everyone can "become" them with the use of braindance."
The potential for this technology in Cyberpunk 2077's story is certainly interesting. It's easy to imagine how it might fit into a quest, allowing the player to experience events as somebody else. The blog also notes that; "The demand for extremes also opens up an entirely new range of products you can find on the Night City black market." No doubt the presence of black market braindance products will feature in Cyberpunk 2077's story.