Kojima Productions and Kojima himself have been pretty quiet about Death Stranding lately. Over the past weeks, there were no news regarding the project. However, we know that the game is close to the finish line, meaning good news to us. Hideo Kojima will be present at The Game Awards 2018 as an award announcer and judge but we might also see some news about his upcoming title. Also, a new tweet supports the possibility of a new Death Stranding trailer being shown during the show.
Let's take the facts from the beginning. Last year, during the Game Awards 2017, a new Death Stranding trailer was present. It was the one with Sam Porter and his colleagues getting caught into a big pile of chiral mess. At this point, we knew that The Game Awards are a big deal for Hideo himself. Fastforwarding to 2018, Kojima had Geoff Keighly over at his headquarters, teasing for something big coming soon. He will also be a judge during this year's show and will also announce an award.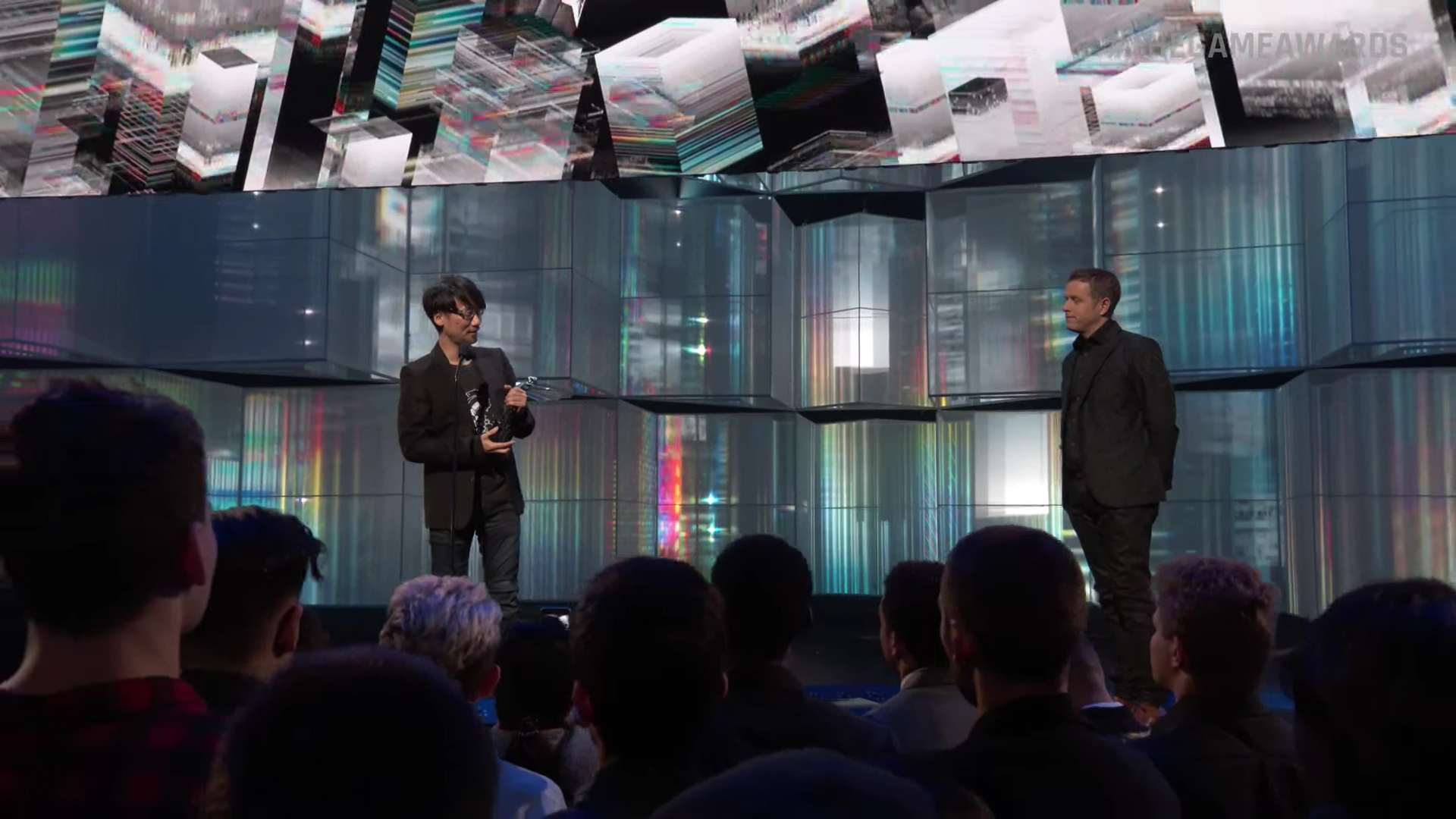 However, there's more than that to go around. As Gearnuke reported, Audio Director at Kojima Productions dropped a hint about a new Death Stranding trailer coming soon via his Twitter account. Ludvig Forssell has stated that he has seen a new trailer with film director Shinya Tsukamoto. Both have shown their excitement about what they've seen. However, we have no idea what exactly it was that they've witnessed. Frankly, we are jealous. Forseell said:
So @tsukamoto_shiny came by my room at work to watch a trailer today. Of course I wasn't prepared and had to stall like an idiot. Hopefully I did a good job not seeming like the total fanboy I am. Anyways, thanks for dropping by!
To that, Tsukamoto replied: Thank you very much !Kojima-san's new work is really exciting!. Note how the T and K are in another font? We haven't replaced it cause it might be a hint for something. Whichever the case. we can't wait for The Game Awards 2018 to see if a new Death Stranding trailer will be present.
Have you voted for your favorite video games of the year? If not, head to The Game Awards official website and cast your votes already!