Thus far, Bethesda has only shown a very small amount of Fallout 76 gameplay footage. Although people like Todd Howard and Pete Hines have spoken a great deal about many of the game's multiplayer features, fans have yet to actually see these features illustrated in game. As such, their comments have often been open to interpretation or unclear. However, Bethesda has now revealed that there will be a lot more Fallout 76 gameplay footage coming on the 8th of October; next Monday.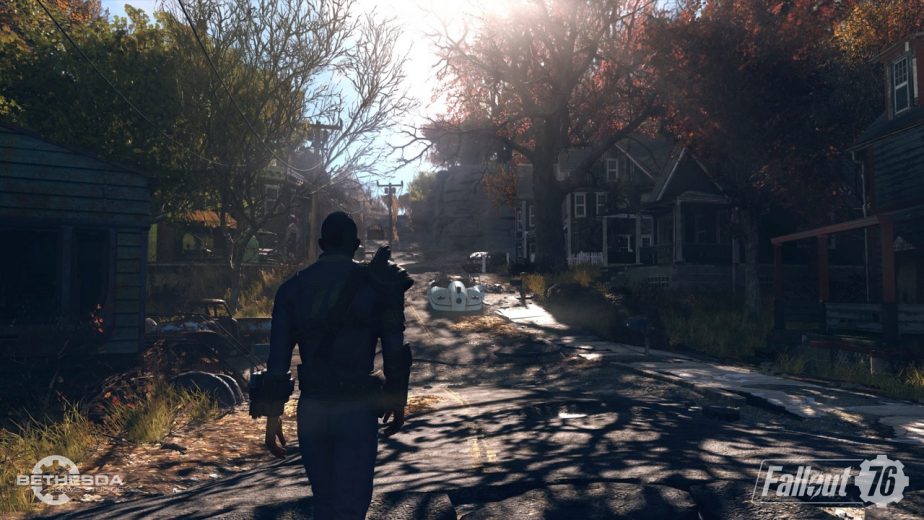 New Fallout 76 Gameplay Footage Coming on October 8th
Bethesda recently held an event where invitees were able to play Fallout 76 and record gameplay footage. As a result, a variety of YouTube channels and other sources are currently sitting on hours and hours of footage. They will be allowed to release this footage on the 8th of October. Pete Hines recently commented on this, stating that there would be; "like, 400 hours of Fallout 76 footage to watch."
In about a week there's gonna be, like, 400 hours of Fallout 76 footage to watch.

— Pete Hines (@DCDeacon) September 30, 2018
Events like these are relatively commonplace prior to a game's release. The studio will invite YouTubers, Twitch partners, and other people with large gaming audiences to come and play their game, and allow them to record their gameplay. Usually, they will only get to play a certain amount or specific part of the game, but nonetheless, events like these and the subsequent release of footage helps to market the game widely. For a game like Fallout 76, fans are eager to actually see the features which Bethesda has spoken about. For example, Bethesda hasn't actually shown clear examples of the PvP mechanics, emotes, trading, or VATS, among many others.
It seems very likely that YouTube next week will be dominated with Fallout 76 gameplay footage. The release of Fallout 76 gameplay footage should go a long way to getting fan excited for the release prior to the start of the game's beta. That event will be starting later this month.