Enjoying the Week 2 challenges in Fortnite? Hopefully you had no problem playing the sheet music at the giant pianos or completing the dance-off at the abandoned mansion. But now it is time to set your sights ahead. A new leak has revealed the Fortnite Season 7 Week 3 Challenges.
Here are the Fortnite Season 7 Week 3 Challenges
You can see the Challenges for Week 3 of Season 7 in the image below: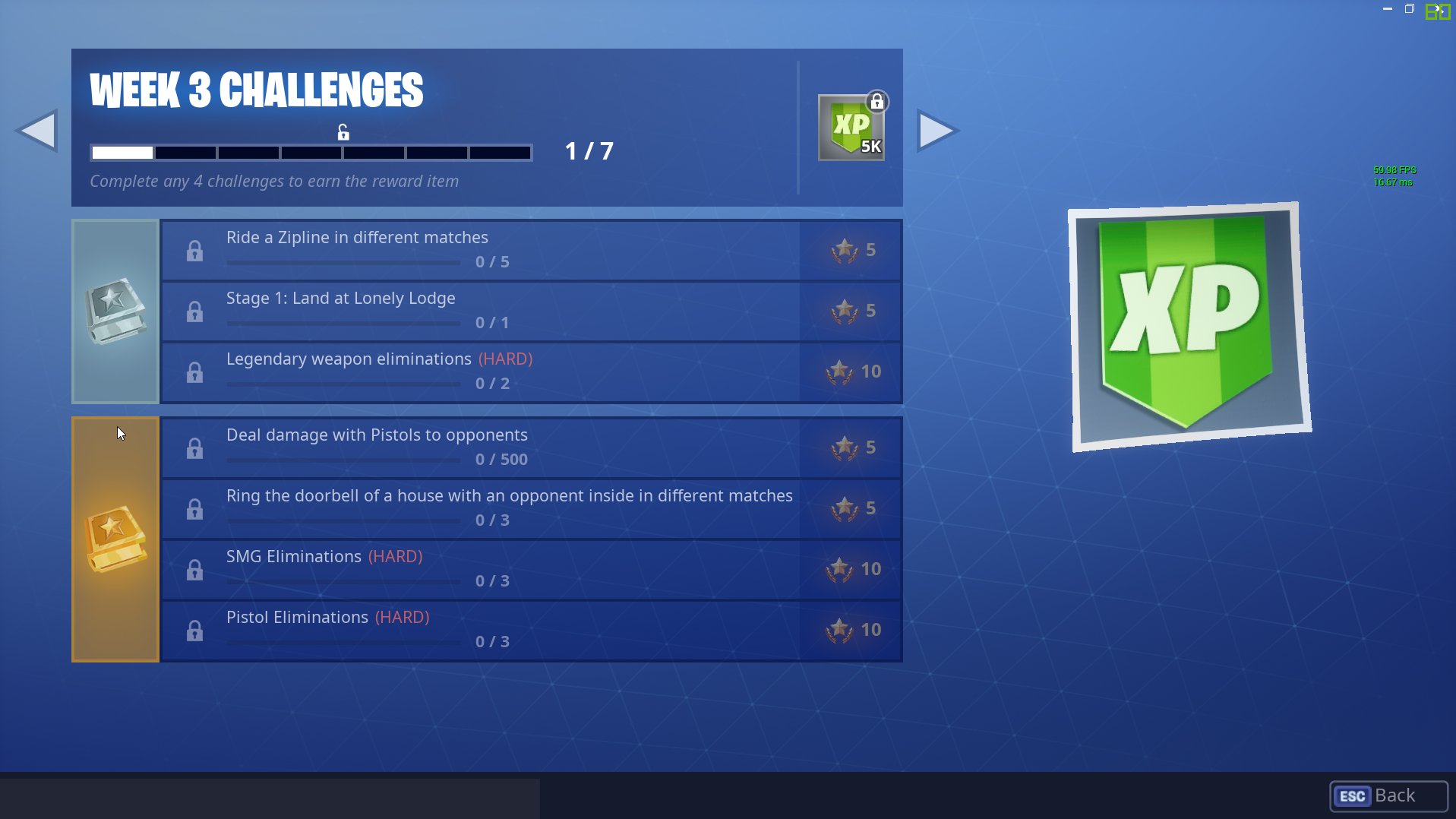 Free Pass Challenges
Ride a Zipline in different matches
Stage 1: Land at Lonely Lodge
Legendary weapon eliminations (HARD)
Battle Pass Challenges
Deal 500 damage with Pistols to opponents – 5 Battle Stars
Ring the doorbell of a house with an opponent inside in 3 different matches – 5 Battle Stars
3 SMG Eliminations (HARD) – 10 Battle Stars
3 Pistol Eliminations – 10 Battle Stars
Remember, with a leak, there is no official confirmation. Epic Games can still make a change to the Fortnite Season 3 Week 7 Challenges before they go live, so you should be prepared for that possibility.
Still, these leaks tend to be accurate, so you now can get an early start to planning your tactics for completing these Challenges. If you find yourself needing a bit of help along the way, drop by our VGR news and guides section. We regularly post guides to give pointers for completing some of the more difficult Challenges. Good luck, and enjoy all the action of Week 3!