If you're a fan of the GTA Online Adversary Mode, or want to get your hands on a new sportscar or warehouse, the new Power Play event is likely for you. Live in-game for the next week, the GTA Online Power Play event features the usual selection of bonus rewards and discounts. Plus, as usual, the event boasts even more for Prime Gaming subscribers.
The GTA Online Power Play Weekly Event
"Classic Adversary Mode Power Play is paying out 3X GTA$ & RP this week," explains Rockstar; "offering all participants the chance to win big in a turbocharged TDM for the ages. Use cutting-edge weaponry and devastating power-ups to crush the opposition across a variety of maps – including the USS Luxington and the Chiliad Missile silo – to bring home a handsome sum for participating in the bloodbath."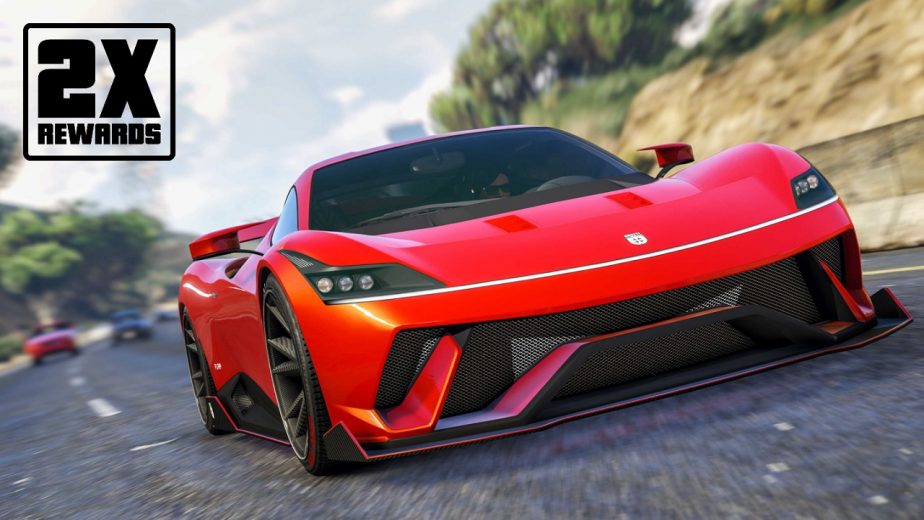 On top of this bonus, the new Power Play event is also offering double rewards on Special Cargo Sale missions. Meanwhile, the End to End Time Trial and Cypress Flats RC Time Trial are offering triple normal rewards! Of course, the event also features several major discounts, one of which should help players get started with Special Cargo Sales; all Large Special Cargo Warehouses are currently 50% off. As for vehicles, the Ocelot Locust and Ubermacht SC1 are 40% off, while the Emperor ETR1 is 30% off.
Finally, the Power Play event features a selection of bonus rewards for those players who subscribe to Prime Gaming, as per usual. First of all, such players should receive a boon of GTA$200,000; ideal for anybody looking to try the Special Cargo Sale missions for the first time by purchasing one of the newly-discounted warehouses. Plus, you'll also get the Vespucci Canals Nightclub location absolutely free. In addition, you get access to two special discounts this week; a huge 80% cost reduction for both the P-45 Nokota and the FH-1 Hunter.