In the buildup to the release of Total War: Three Kingdoms on the 7th of March, Creative Assembly has been releasing a variety of new preview content. This has included Let's Play videos showcasing new gameplay features, information on the playable heroes, and several upcoming livestreams. Now, it also includes a webcomic, entitled 'Stories from the Three Kingdoms.'
Introducing: Stories from the THREE KINGDOMS – click here: https://t.co/0z51pDfUj8

Stories from the THREE KINGDOMS is our brand new bi-weekly webcomic in collaboration with acclaimed author and illustrator, Scott Allie. We'll be posting more of the story every Monday and Friday. pic.twitter.com/2ei1BmHdCz

— Total War (@totalwar) February 4, 2019
'Stories From the Three Kingdoms': The Total War: Three Kingdoms Webcomic
The 'Stories from the Three Kingdoms,' is Creative Assembly's new webcomic, which was announced yesterday on Twitter. "Stories from the Three Kingdoms is our brand new bi-weekly webcomic in collaboration with acclaimed author and illustrator, Scott Allie," explains Creative Assembly; "We'll be posting more of the story every Monday and Friday."
As the webcomic has only just launched, only one page is currently available. However, the first story appears to be that of Dong Zhuo's rise to power. Specifically, the moment in history when he overthrew the eunuchs known as the Ten Attendants; an event which led to him seizing control of the Han Empire. After the death of Emperor Ling, the Ten Attendants sought to consolidate their power. However, the eunuchs were opposed by the military regent, He Jin, who requested Dong Zhuo's help in disposing of them. After learning of the plan, the Ten Attendants assassinated He Jin and fled from Luoyang with the new Emperor Shao as a hostage.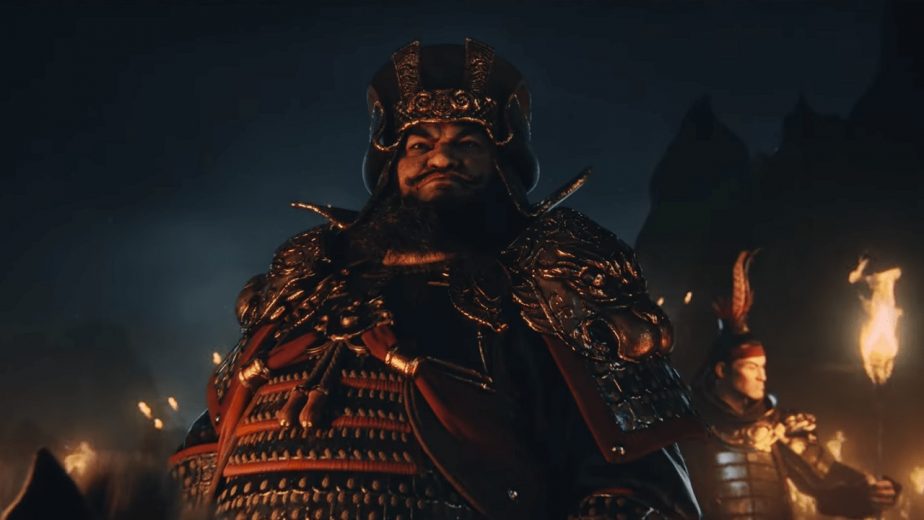 Dong Zhuo arrived with his army and captured the eunuchs, rescuing the emperor. (Presumably, this is the moment which features in the first page of the new webcomic.) However, less than a year later, Dong Zhuo deposed Shao and appointed a new emperor as his puppet; Emperor Xian. He named himself Chancellor and seized complete control of Luoyang, becoming emperor in all but name. His cruel tyranny would eventually prove to be his downfall, however. Various warlords and officials quickly formed a coalition to overthrow him.
In Total War: Three Kingdoms, Dong Zhuo is likely to be an early antagonist. After all, the game begins around the same time that he seizes control of Luoyang. Fans will have to keep up-to-date with the new webcomic to see what insights Creative Assembly might give to the state of China at the start of the game's campaign.