Thronebreaker: The Witcher Tales is due out later this month on PC, and will mark the first Witcher RPG where players aren't cast as Geralt of Rivia. (Although the famous Witcher is very likely to make an appearance.) Instead, players will be taking the role of Meve, Queen of Lyria and Rivia. Recently, CD Projekt Red released a summary of Meve's backstory on the official Gwent website.
Queen Meve: The Protagonist of Thronebreaker: The Witcher Tales
Queen Meve is a character from the original Witcher novels by Andrzej Sapkowski, but she is not a major one. As a ruler of two of the Northern Realms, she is certainly mentioned plenty of times, but she never played a major role in Geralt's story. Thronebreaker: The Witcher Tales is her story, however; told as she faces a Nilfgaardian invasion during the Northern Realms' second war with Nilfgaard. Meve was the princess of Lyria when she married King Reginald the Mighty of Rivia, binding the realms of Lyria and Rivia together.
"One day," explains CD Projekt Red; "her husband died, leaving her as the interim successor and thus ruler of both Lyria and Rivia. Meve's sons were too young to rule at the time and the council deemed her easy to steer. It was the perfect moment to act for the enemies of the two Northern Kingdoms – take advantage of the inexperienced, bewildered widow who was just getting her bearings and hope for easy victories. They were in for a nasty surprise."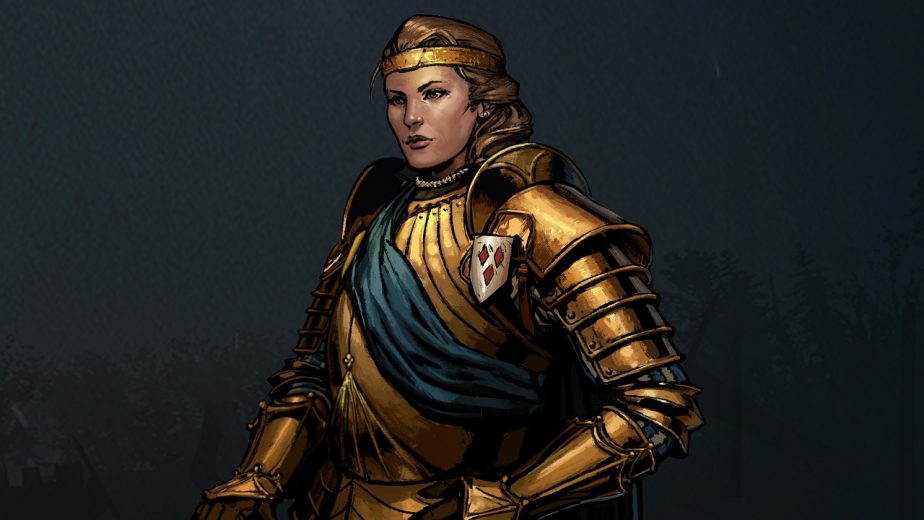 "Meve dropped the silks and laces," continues CD Projekt Red; "put on a gilded plate – and rode out of the capital leading an army, eager to confront her enemies. Initially, her generals were sceptical, some even refused to take order. Beheading a few helped. Then, one after another, came the battles. Meve won all and forced her enemies to surrender before the snows came."
Meve is certainly no helpless royal. Quite the opposite in fact. The monarch of Lyria and Rivia is a formidable commander and warrior, despite lacking any military training. CD Projekt Red highlights one trait in particular which makes her such a great ruler; "She's absolutely, completely ruthless. She surrounds herself with people she trusts – and gets rid of those she doesn't – quickly and permanently."