Earlier today, DICE made an announcement that Battlefield fans have been waiting almost a year for; that there is now an official date for the reveal of the next Battlefield game. Ever since development came to a halt for Battlefield V, the studio has been almost silent about the future of the franchise. That silence will soon conclude.
The Upcoming Battlefield 2021 Game Reveal
Today's date announcement was as brief and cryptic as one would expect. The official Battlefield Twitter account merely tweeted; "#Battlefield Reveal June 9" accompanied with a short video confirming the date and also revealing the time of the reveal; 7:00 AM PDT / 4:00 PM CEST. The official title of the next Battlefield game has yet to be announced, and almost nothing is known about the game itself. In an earnings call back in late 2020, DICE indicated that the game's release window would be sometime in "Holiday 2021"; a statement which was reaffirmed last month by DICE General Manager Oskar Gabrielson.
Whatever it proves to be, the upcoming game is one of two new Battlefield games currently in development. Last month, DICE announced a few small details about their upcoming projects. For example, we now know that the 2021 Battlefield game has the studio's largest-ever development team. This is because it isn't just DICE working on the project; the studio is working together with Criterion, DICE LA, and EA Gothenburg on the upcoming release. Fans may be able to look forward to a lot of news coming soon after the announcement next week. This is because that same blog post indicated that the game was already in the playtesting phase.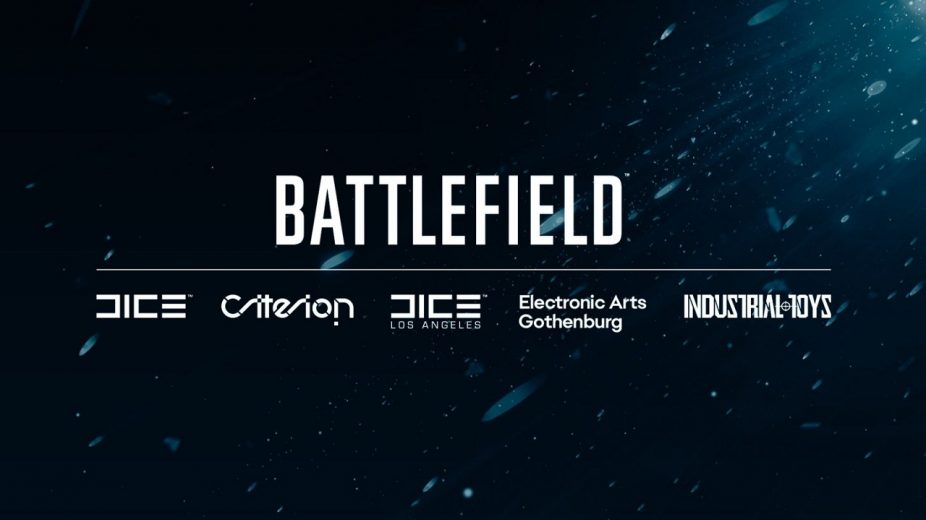 Gabrielson said that the Battlefield 2021 title is a "bold step" for the franchise. However, we don't yet know exactly how. After two historical titles (the second of which in particular suffered from a troubled launch which dealt lasting damage to its reputation), it makes sense that the studio might try something different. The only other clue we have is that today's 6-second video has a rather digital look to it; perhaps ruling out another pre-modern historical setting. Whatever the case, fans will have to wait and see.