Outriders, an upcoming next-gen 'RPG shooter,' was first announced last year with the release of a cinematic trailer at E3. The game is currently in development at People Can Fly, the studio best-known for the game Bulletstorm. At E3 2019, however, neither People Can Fly nor publisher Square Enix revealed much in the way of concrete details. That has now changed with the release of an official Outriders reveal trailer; the first look that gamers have gotten at this upcoming next-gen title.
The Outriders Reveal Trailer and New Details
"Outriders is an RPG shooter set in an original, dark and desperate sci-fi universe," reads the game's description, released by Square Enix; "As mankind bleeds out in the trenches of Enoch, you'll create your own Outrider and embark on a journey across a hostile planet. With rich storytelling spanning a diverse world, you'll leave behind the slums and shanty towns of the First City and traverse forests, mountains, and deserts in pursuit of a mysterious signal. Combining intense gunplay with violent powers, along with an arsenal of increasingly twisted weaponry and gear-sets, Outriders offers countless hours of gameplay from one of the finest shooter studios in the industry."
Official blurb aside, the reaction of gamers online appears to be somewhat mixed, and it's easy to understand why. The term "next-gen title," is certainly alluring. However, while it may have a darker aesthetic, Outriders' premise has clear parallels with other RPG shooters of recent years; Destiny, Anthem, Division, etc. One need only look to the example of Anthem to see that attempting to replicate a familiar formula doesn't always guarantee a good game. Furthermore, while the new trailer is heavy on the "shooter" angle, with near non-stop action, it shows relatively little of the "RPG" part.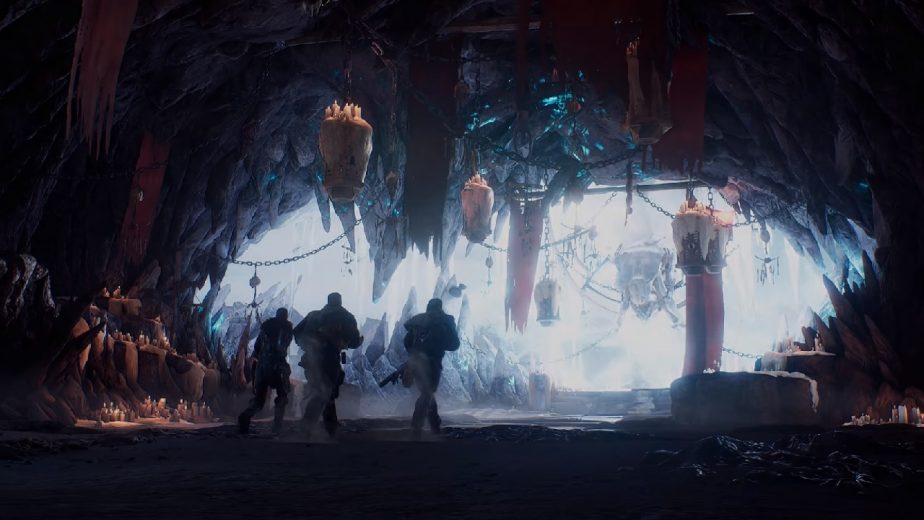 Of course, this may all just be because Square Enix is saving those details for closer to release. However, it's worth noting that games like those mentioned above haven't always delivered when it comes to story; choosing to focus instead on other areas. Hopefully, Outriders will learn from the past mistakes of its peers in that regard. In fact, fans will get to see at least a bit more of the game very soon, which could feature more RPG-centric details. Square Enix will be hosting a "reveal stream" at 8:00 PM GMT on Thursday the 13th of February. The stream will feature both game director Bartek Kmita and the lead writer, Joshua Rubin.
After that, gamers may not get to see much more of Outriders until closer to E3. After all, the game's launch date is still a long way off. Outriders is due to release in "Holiday 2020"; most likely sometime in November or December. It will be launching on both current-gen and next-gen consoles, as well as on PC via Steam.