PUBG is getting in on the secretive item business with the newest additions to the game. As the new Sanhok map is being tested by players eager to try out what was formerly known as "Codename: Savage," they're finding some cool goodies scattered around the map. As it turns out, there are some pretty interesting-looking golden treasure chests found all over the map. What are these for? Your guess is as good as ours, because they're currently not functional.
Redditors have been posting various images of the treasure chests that they've found throughout the map, but hardly ever within the same area. There's no way to interact with the chests, and no one is quite sure what their purpose is. Players have been making a game out of figuring out what's inside of them. Fortnite already has loot chests with goodies inside, but PUBG hasn't previously had anything like this before, so whatever's waiting them could be something really awesome, or tied to some sort of new cosmetics.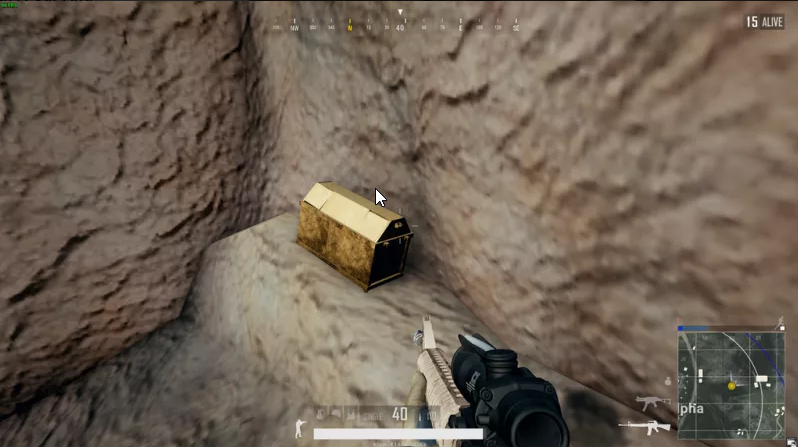 The Sanhok map changed a bit since its days as Codename: Savage, and it's been available with additional details and nooks and crannies for players to explore since it popped back up for testing. While older tests required beta signups and only a handful of fans got into each round, this testing roud is available for everyone. It's got additional buildings and other niceties as well, but the biggest thing that's got everyone talking are the golden treasure chests, of course.
If you're going to be blazing through a few rounds of PUBG anytime soon, you might want to go on the hunt for one of these chests. Let us know what you think might be inside one of them, because we're all trying to solve the puzzle. Hopefully PUBG Corp. has something meaningful to share to that end, because we're ready to see some cool new stuff on the horizon.