Rainbow Six Siege's next major seasonal update, which is titled Operation Grim Sky, has spent the last several weeks being fine-tuned on the game's PC test server. Now, however, it would seem that developer Ubisoft feels the update is ready for prime time as a public release date of September 4 has been announced. That's right, all Siege players will be able to try Operation Grim Sky for themselves starting tomorrow.
Ubisoft announced the September 4 launch date via Twitter while also sharing a link to the official Operation Grim Sky patch notes:
Operation Grim Sky will officially go live on Tuesday, September 4th!

You can also find additional bug fixes and balancing tweaks in our Grim Sky Patch Notes Addendum: https://t.co/BgVmlbn2Kl

Full Grim Sky Patch Notes at: https://t.co/8yeIy0WHbr pic.twitter.com/FVLqKBZ0PT

— Rainbow Six Siege (@Rainbow6Game) August 31, 2018
As has been the case with many past seasonal Siege updates, the main highlight of Operation Grim Sky is the addition of two new playable operators. The attacking side gets an interesting new hard breacher named Maverick whose blowtorch gadget can create holes of various sizes in virtually any barricade. Meanwhile, the defending side gets Clash, a tough-as-nails Scotland Yard riot officer who utilizes an electricity-infused body shield (making her the first shield-wielding defender).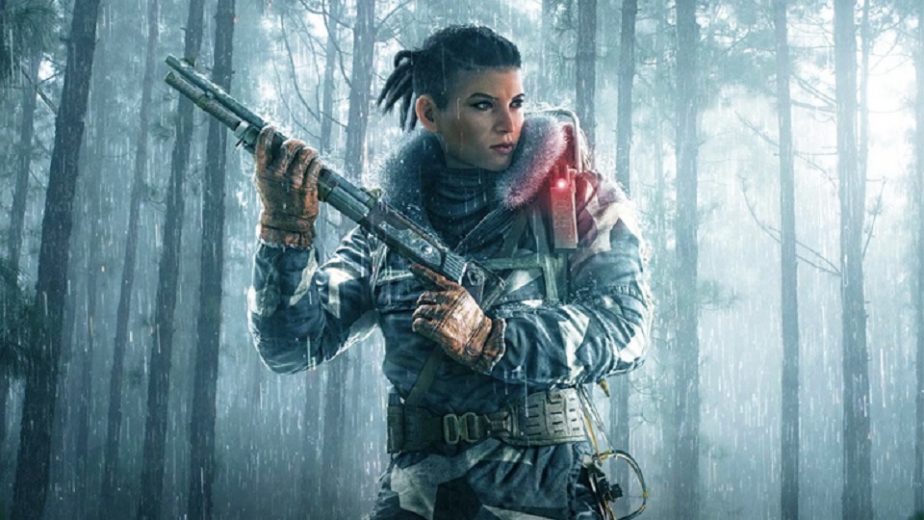 Along with Maverick and Clash, Operation Grim Sky also comes with a major rework for the existing Hereford Base map that alters the map's layout while also giving it a fresh new WWII motif. Other minor additions in the update include an Elite cosmetics set for the operator Frost, minor buffs for the Consulate map, new weapon skins, a 2-step verification requirement for ranked matches, and a series of miscellaneous changes for operators such as Twitch, Thatcher, Zofia, and more.
The addition of Maverick and Clash will undoubtedly shake up the existing Rainbow Six Siege meta thanks in no small part to the unique nature of their respective gadgets. However, while the game's competitive meta continues to evolve, there are also more than a few fans who'd rather see Ubisoft take another stab at cooperative PvE content.