With spring training right around the corner, baseball fans can't wait for the boys of summer to make their triumphant return to the diamond. The same can be said for gamers who are eagerly awaiting the latest edition of RBI Baseball.  Here is what we know so far about the upcoming RBI Baseball 19 release.
Cover Athletes
Just like MLB The Show, RBI Baseball 19 will have a different cover athlete for the United States and Canadian versions. Here in the US, Houston Astros star Alex Bregman will don the 2019 cover. Our neighbors to the North will feature Toronto's Lourdes Gurriel, Jr. as the cover athlete.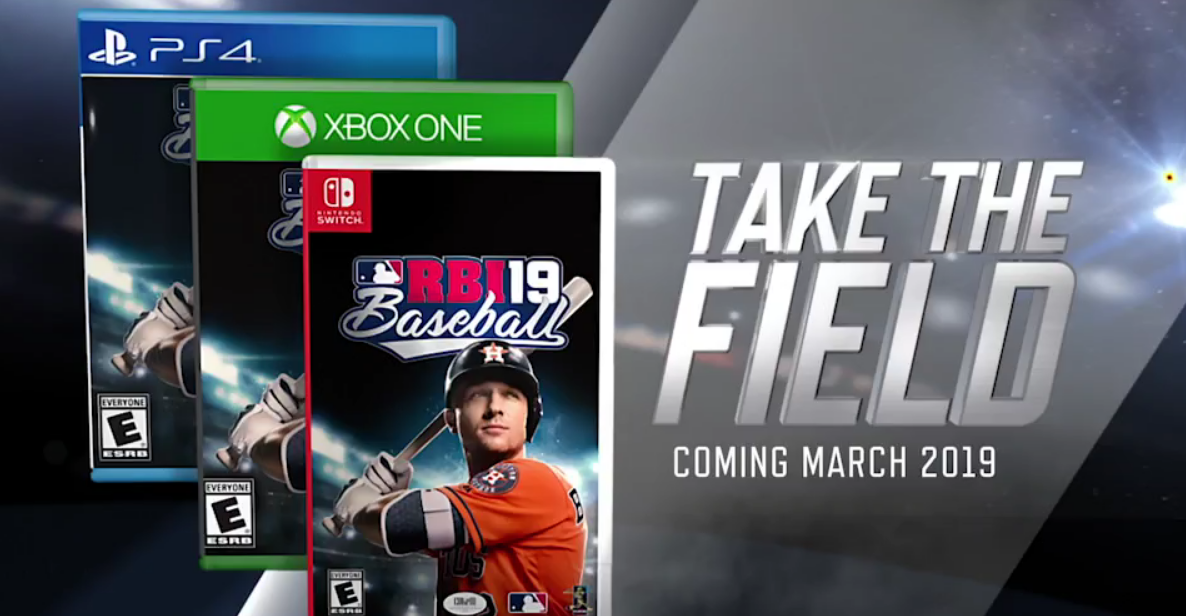 Both Bregman and Gurriel, Jr. are youngsters who could become the leaders of their respective teams over time. The 25-year-old Gurriel, Jr. is heading into the second season of his young career. Bregman, also 25, will begin year four of his MLB career this spring.
Pre-Order Bonus, Release Date
One of the biggest questions about every game that is poised to hit the market is "When is the release date?" While many of the promos for RBI Baseball just say "March 2019," GameStop has a date of March 5 listed on their official website.
If you are planning on picking up the latest version of RBI Baseball, consider pre-ordering from GameStop.  You will get something a little extra that you can not get anywhere else.
By pre-ordering RBI Baseball 19 from GameStop you will receive an exclusive collectible RBI Baseball 19 Copper Baseball Treasure Coin featuring Alex Bregman. It is only a "while supplies last" bonus, so don't wait! RBI Baseball 19 can be played on PlayStation 4, Xbox One and Nintendo Switch.
RBI Baseball's counterpart, MLB The Show 19 is scheduled for release on March 26.
Be sure to keep up with all of the latest news, rumors, and information by checking out our VGR home page.