We've known for some time that Red Dead Redemption 2 will have a separate online multiplayer component. This component, aptly named Red Dead Online, will function in a similar manner as GTA V's Grand Theft Auto Online. Players will be able to explore the same open world of cowboys and criminals found in the game's single-player version. But what else do we know about Red Dead Online
Red Dead Online Details
The most important thing to know about Red Dead Online is that it won't be available at launch. Instead, Rockstar will launch an open beta for the online component sometime in November. This delayed gradual rollout also ensures Red Dead Online won't suffer from the same launch period woes as GTA Online. Red Dead Redemption 2 design director Imran Sarwar acknowledged as much during an interview with IGN last month:
"There are bound to be a few issues and we want to ensure that we have time to gradually roll out the game and make the experience as smooth as we possibly can for everyone. We believe this way of rolling out will give people the best overall experiences with both single player and multiplayer."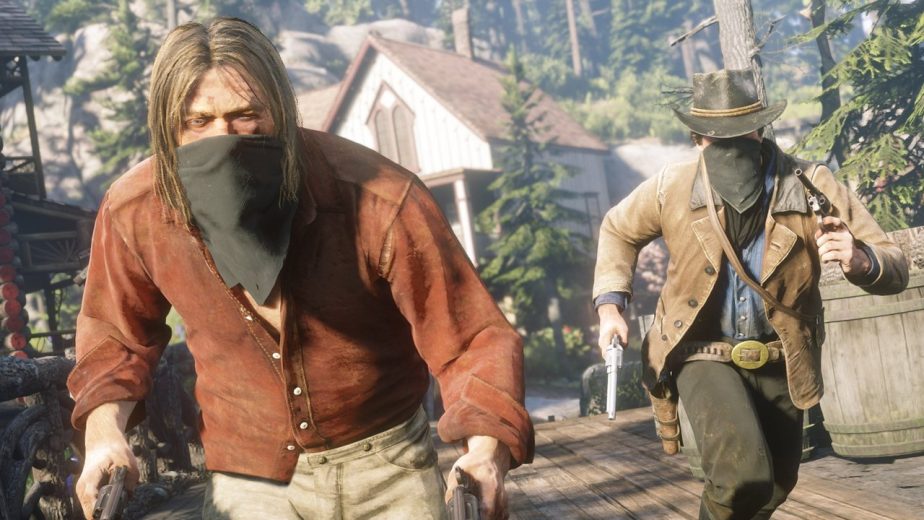 Interestingly, Sarwar also said that Rockstar is treating Red Dead Redemption 2 and its online component as separate products. The single-player mode and online component will "grow and evolve independently of each other" in Sarwar's own words. This isn't surprising since Rockstar applied a similar philosophy to Grand Theft Auto V. While GTA V's single-player mode got nearly no post-launch support, GTA Online is still receiving new content to this day.
As for specific gameplay details we sadly don't know that much about Red Dead Online. Players will assumedly get to make their own characters and participate in many of the same activities found in single-player. However, we won't know the full extent of the online mode's offerings until next month. Red Dead Online will also likely continue to grow over the coming years (again, similar to GTA Online).
For more Red Dead Redemption 2 coverage, be sure to read our guide on pre-loading the game. We've also covered how you can play the game early as long as you're willing to buy a physical copy.