There are many different Easter eggs sprinkled throughout Red Dead Redemption 2 like the vampire and UFO. However, one that has eluded everyone in the community is Red Dead Redemption 2 Gavin. Gavin is a random character that is barely mentioned in the game but has everyone wondering who he is. In this guide, we are going to break down everything we know about him.
Who is Gavin in Red Dead Redemption 2?
Let's begin by going over how Red Dead Redemption 2 Gavin is first discovered in the game. He isn't a character that you run into actually. On the contrary, Gavin is first mentioned by his friend. It is possible to run into an NPC whose name is simply Gavin's Friend. This notably British character asks protagonist Arthur if he has seen his friend Gavin.
Red Dead Redemption 2 Gavin Explained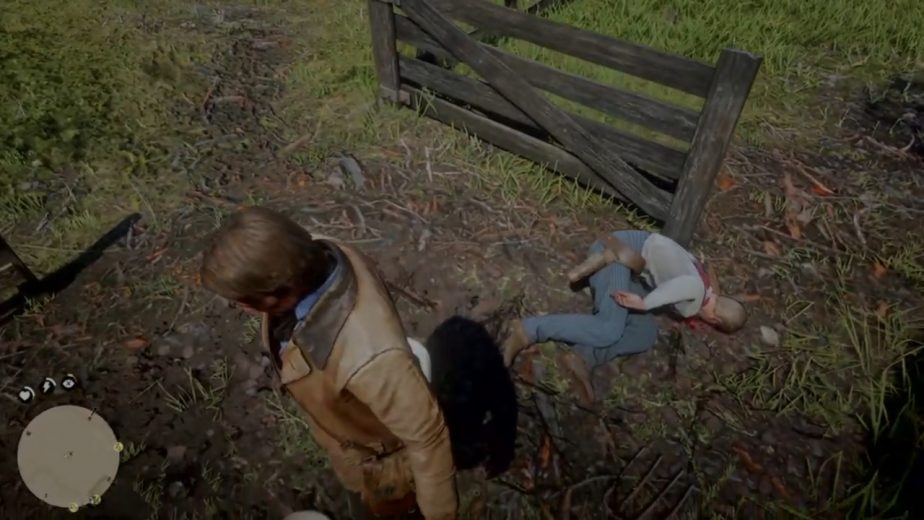 Every single time you encounter this guy, Arthur will simply note that he hasn't seen him. This, of course, has led players to believe that you can meet Gavin in the game. So far, though, no one has been able to find the British man. Despite this, we do have some clues that we have discovered about him. Well, more about his friend to be exact.
If you happen to kill Gavin's friend and loot his body, you will find a letter. The letter is from Tom, another friend of the pair. The letter raises more questions than answers in reality. However, we do know that Gavin's friend's name is actually Nigel. It only notes that Nigel and Gavin came over to America and are supposedly rich folks now with mansions.
It doesn't give any clues as to Red Dead Redemption 2 Gavin's location or anything. The mystery still remains unsolved right now but be sure to check back in the future. It's even possible that players aren't meant to find out who Gavin is until Red Dead Online.
Update: User Jokaren reached out with their experience with Gavin's friend in the epilogue section of the game. Note that we didn't experience this (perhaps due to what we did to him in the main game). Also, heavy spoiler warning in place!
"I met him in Blackwater, I'm not sure if this encounter can happen anywhere else. I walk up to Gavin's friend, and instead of being met with the normal, put together, suited up version of the man, I'm met with a seemingly deranged man, without a dandy hat, as he usually bore. Upon interacting with him, I forget what John said; something along the lines of "I don't know, I'm sorry, etc." But the friend's answers were something to note. His deranged look is then [complemented] by his mentioning of just how long he's been looking for him: years. His eyes are wild and he describes that he doesn't even know Gavin, yet he persists in his search and holler. This leads me to believe he is insane and this Gavin character is something of a myth, or perhaps mystical, as we've seen mention of Gavin by their friend Tom as well. But that drives one to perhaps conclude that Nigel made Tom up as well. It's all very intriguing and I thought it would be a fine addition to the story."