During a recent Resident Evil 2 press event, Capcom said it was "contemplating" post-launch DLC for the game. However, a more recent statement from a launch event in Japan confirms that post-launch DLC is in the works. The Resident Evil 2 remake will get a number of free DLC additions. Such additions include a 'Ghost Survivors' bonus mode and some suitably retro makeovers for protagonists Leon and Claire.
Resident Evil 2 Post-Launch DLC Details
Capcom isn't saying too much about its Resident Evil 2 DLC plans, but it has at least confirmed their existence. Specifically, the studio has confirmed two separate pieces of post-launch content.
First up, there's the Ghost Survivors bonus mode. Ghost Survivors will comprise a number of different scenarios where players can control other survivors in Raccoon City. One scenario stars Robert Kendo, the owner of the Kendo Gun Shop. Another scenario focuses on an as-yet-detailed member of the Umbrella Security Service. The third and final scenario features Katherine Warren, the daughter of Raccoon City Mayor Michael Warren.
Additionally, Ghost Survivors will reportedly feature randomized gameplay scenarios and a new mode-specific enemy type. Players will also earn points while playing Ghost Survivors and they can then exchange those points for items. Overall, it sounds like Ghost Survivors will add a decent amount of replay value to the remake.
The second piece of content which Capcom announced is a pair of retro-inspired low polygon   character model costumes. When equipped, these costumes bring protagonists Leon Kennedy and Claire Redfield more in line with their original 1998 low-res selves. Unsurprisingly, the costumes are called '98 Leon' and '98 Claire.'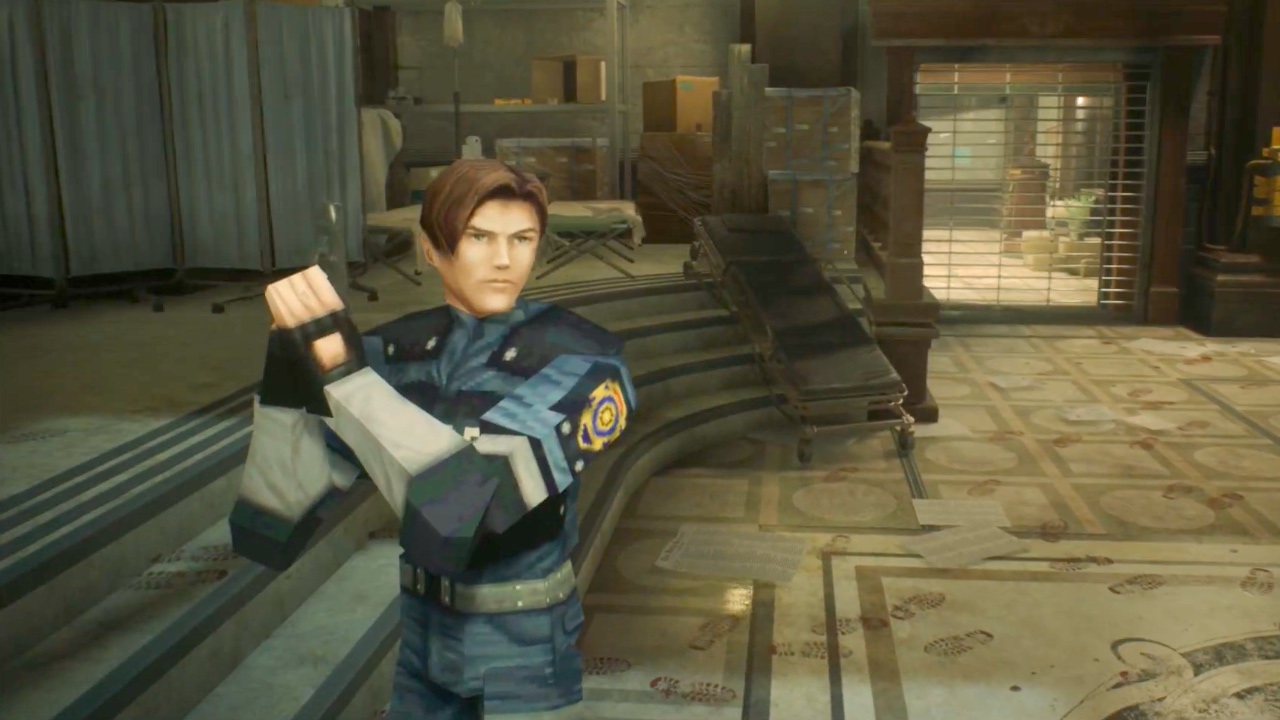 We don't know exactly when Ghost Survivors will arrive, but Capcom says the retro costumes should become available in March. Both Ghost Survivors and the 98 costume variants will be free for all Resident Evil 2 remake players. Meanwhile, if you haven't yet played Resident Evil 2's 1-shot demo, here's how you can bypass its 30-minute time limit.
Source: Polygon