The Resident Evil 2 remake has no shortage of unlockable bonuses, from weapons to entire game modes. However, if you'd rather just skip to the rewards, you can now do so with a one-time DLC purchase. The latest DLC for Resident Evil 2 doesn't add in any new gameplay content or features. Instead, it allows time-sensitive players to instantly buy their way to the game's greatest rewards.
Resident Evil 2 Instant Unlock DLC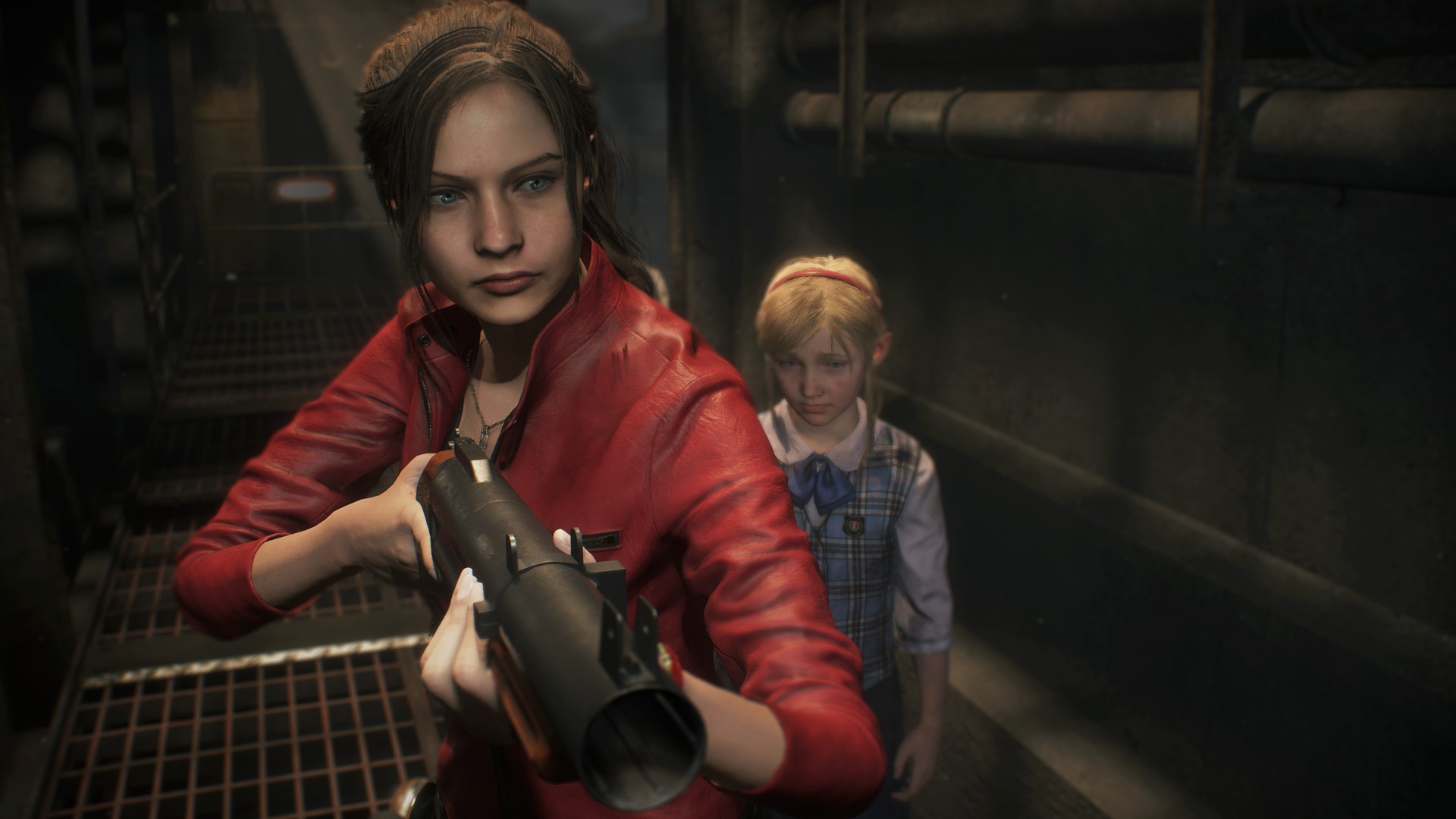 Hardcore fans might scoff at Resident Evil 2's latest DLC, but it's actually a clever move on Capcom's part. By offering players an instant-buy rewards option, Capcom is making more money and making the game more accessible. The price of the instant unlock DLC isn't too bad either. For a mere $4.99, players get immediate access to the following features:
4th Survivor Game Mode (starring Hunk)
Tofu Survivor Game Mode (basically 4th Survivor, only with playable Tofu)
Unbreakable Combat Knife weapon
Samurai Edge pistol with infinite ammo
LE-5 SMG with infinite ammo
ATM-4 Rocket Launcher with infinite ammo
Minigun with infinite ammo
All unlockable in-game models
All unlockable in-game concept art
The DLC also includes all in-game alternate costumes which comprise the following:
Leon Default Costume Alternate
Claire Default Costume Alternate
Noir Leon
Noire Claire
Arklay Sheriff Leon
Military Claire
Rookie Leon
Elza Walker Claire
Having access to some of the above weapons right from the start can admittedly trivialize the game's difficulty a bit. However, if you're not usually a big horror game fan they can certainly help in a pinch. At the very least, they can make subsequent playthroughs (which the game encourages) much more fun and stress-free. Plus, there are still a few unlockables the DLC doesn't cover, though we won't spoil them here.
The instant unlockables DLC is available now for all versions of the Resident Evil 2 remake.