With brand new Heist content on the horizon for GTA Online, Rockstar has announced a huge new community challenge; the GTA Online Heist Challenge. For the next week, GTA Online players must collectively steal GTA$100 billion. If they succeed, every single player will get a special new vehicle, free of charge.
The New GTA Online Heist Challenge
To take part in the week-long GTA Online Heist Challenge, players simply need to complete any of the game's Heist Finales. During the event, the take from all completed Finales will count towards a collective total. If the community as a whole manages to steal a total of GTA$100 billion by the 18th of November, the challenge will be complete. Note that any Heist Finale counts towards this challenge, whether it's the original Fleeca Job or the more recent Diamond Casino Heist.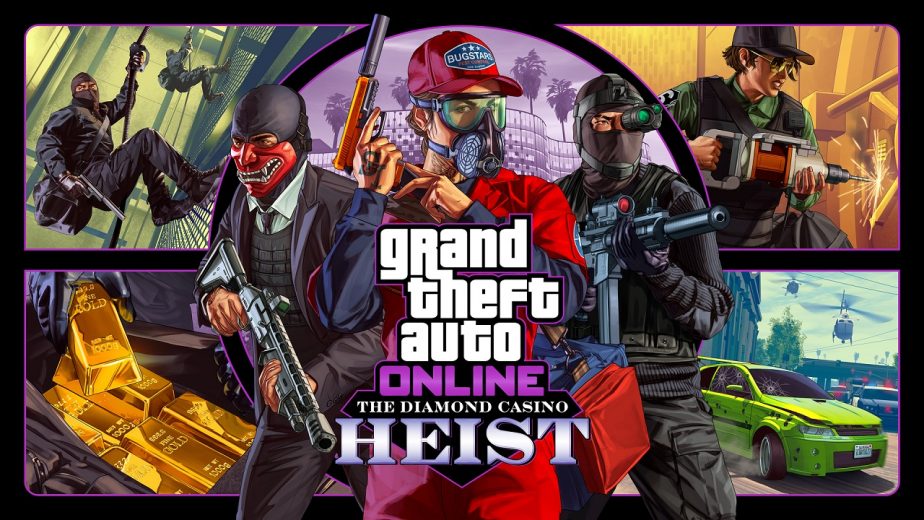 If the community manages to complete the Heist Challenge, Rockstar will give out a community-wide reward. Every single player will be able to get a "special new vehicle," free of charge. This vehicle will launch sometime in December, and will be available to purchase normally after a limited free window… providing players complete the challenge. Presumably, if the community fails, the vehicle will still launch but won't be available for free. Additionally, anybody who participates in the challenge (by completing at least one Heist Finale), will get a special badge of honour.
To help players make progress in the Heist Challenge, Rockstar is providing a significant in-game discount; 75% off the cost of all Casino Heist Setup Fees. Additionally, Rockstar writes that; "There are also rumours of the potential for a shipment of diamonds to be found in the Casino vault". All of this encourages players to aim for the Diamond Casino Heist for their contribution to the challenge. Finally, anybody who plays GTA Online between now and the 18th of November will get a bonus GTA$1,000,000, although the money won't actually arrive until the week of the 19th-25th.