At Microsoft's E3 2018 conference we got excited hearing the announcement of Gears 5, Gears Pop and Gears Tactic, which will all be released in 2019. One day after these reveals, the head of The Coalition studio Rod Fergusson took the stage at Microsoft's E3 edition of Inside Xbox to talk some more about Gears 5. Among the various details for the game, he compared Gears 5 to George Miller's 2015 adventure film "Mad Max: Fury Road".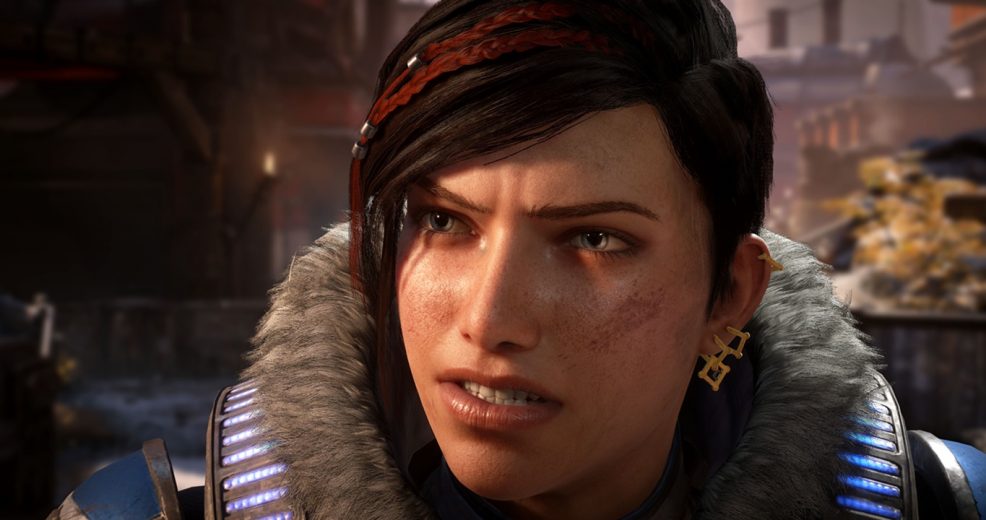 For those of you who are not familiar with this amazing film, it centers on a woman who rebels against a tyrannical ruler in a post-apocalyptic Australia, while searching for her homeland. Throughout her adventure, a group of female prisoners, a psychotic worshiper and a drifter named Max, are helping her to achieve her goal. Apart from the great critics and the audience's positive responses, "Mad Max: Fury Road" had ten Oscar nominations at the 89th Academy Awards and won six of them.
In the Gears 5 trailer we saw that the player focus will shift from JD Fenix to Kait Diaz and we all guessed that she will be the main protagonist in the new video game of the franchise.
Rod Fergusson confirmed that and added:
"It was a natural choice. When you play through Gears 4, think of it as Mad Max: Fury Road. It was really Furiosa's story and Max was the sidekick. That's how it felt in Gears 4, the whole game is about saving Kait's mom and JD is there to help her".
He also stated that after Gears of War 4, the team decided to put Kait as the player's character and continue the game from that point on. Kait will continue her journey, which is directly connected to the Locust and why she goes through all these things. The players will experience Kait's emotional status while playing the game and watching everything through her eyes.
Gears 5 is now available for pre-order but it will be released for Xbox One in 2019.