The Sea of Thieves Anniversary Edition leaked on the Microsoft Store. Microsoft and Rare have yet to officially announce a new edition of the game but it's already up and you can buy it right now, despite no announcement. This version of the game comes with a few extra goodies and retails for $49.99.
That makes it $10 cheaper than the original retail version of the game right off the bat but that's not all. It comes with the main game as expected plus the Sea Dog Pack for free. For those who don't know, the Sea Dog Pack comes with the Sea Dog Hat, Jacket, Cutlass, Pistol, Compass, Ship Sails and 10,000 gold for players who get this version.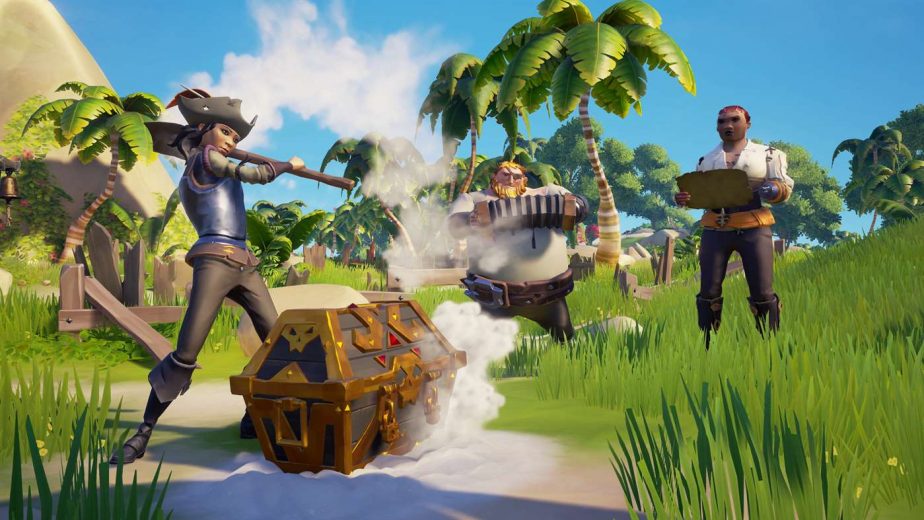 The Sea of Thieves Anniversary Edition comes just around a year after the release of the game on Xbox One and PC. Of course, it goes without saying that this new version of the game comes with all updates from the past year that have expanded the game and made it a better experience overall than it was at launch.
Some of the most recent new updates and content added to the game include the ability to fish, cook food, fight against the massive Megalodon, skeleton ships, and even venturing into the Devil's Roar region. But that's not all for players who purchase the Sea of Thieves Anniversary Edition.
Also included are The Arena and Tall Tales – Shores of Gold, both debuting as part of Sea of Thieves' anniversary celebrations. The Arena introduces dedicated competitive play for the sporting pirate who likes to test their skill, whilst Tall Tales – Shores of Gold brings a host of new storylines to the world, delving deeper into the lore of this mysterious pirate paradise.